Careers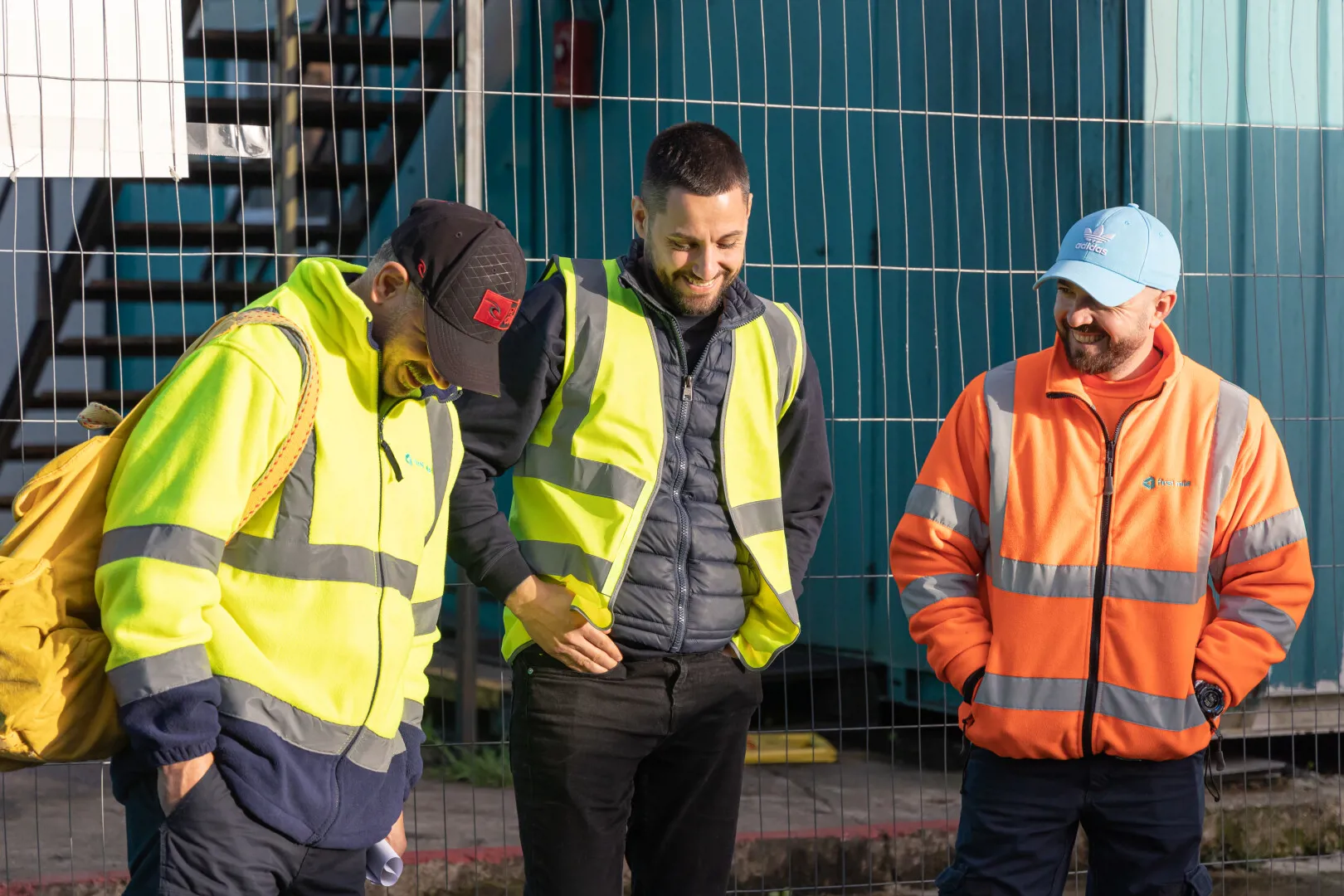 Work with us and make a real difference
First Mile is a happy, hard-working environment. Our team learns and grows together to fulfil our mission, whilst having a lot of fun. We help you build a long-term career, by placing an emphasis on promoting and developing talent internally.

Our 3 core values guide everything we do, with a real emphasis on amazing our customers, working together and having a positive environmental impact.



Vacancies
We're on the look-out for hard-working team players interested in developing their skills and making a difference. Find the role that's calling your name.
Do you like the idea of life on the road, or an office-based role?
What makes a First Miler?
We love to work alongside dedicated, trustworthy individuals with bags of energy and an engaged attitude. If you have a flair for customer service and can see how you'd fit into our mission, we want to hear from you.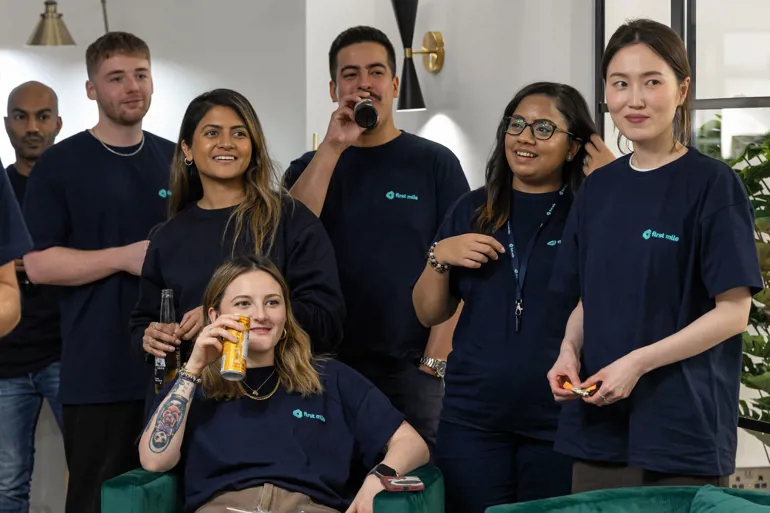 Benefits
Drinks on Thursdays, free breakfasts, bonuses - our perks are perky.

But we believe in focusing on what matters most: you. Count on feeling motivated and inspired by our opportunities to grow with fun workshops, lunch & learns, and our volunteering scheme.
What makes a First Miler?
We love to work with dedicated, trustworthy individuals who have excellent people and time-management skills. If your driving record is spotless and you want to play your part in protecting the planet, we want to hear from you.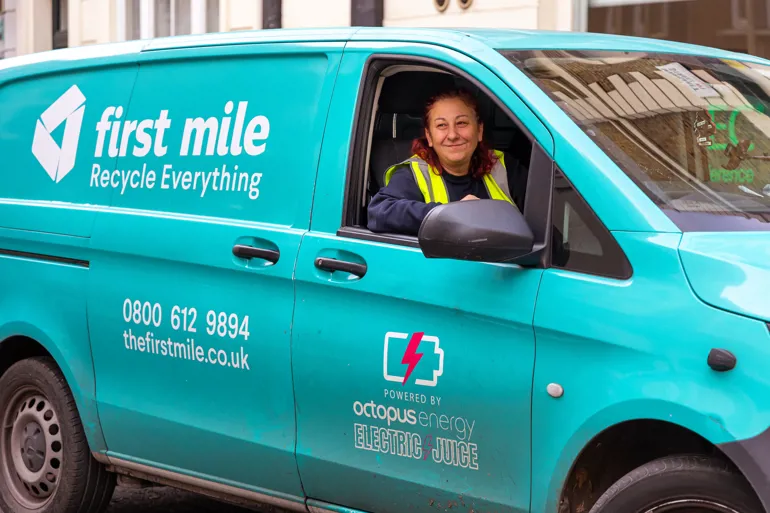 Benefits
We take time to develop each driver with full training on First Mile practice, policies and procedures, and you'll receive all the support you need to make a success of your job.
We reward everyone's hard work so you can enjoy benefits like our Free Food Fridays, Summer BBQ and Christmas party. You'll also have the chance to take part in our fantastic rewards scheme with weekly, monthly and quarterly prizes.
And because we want our drivers to stick around, you'll have access to our Driver Academy and the opportunity to progress.
Can't see what you're looking for?
No problem. Send your CV and a cover letter telling us why you think you'd be an amazing addition to the team to jobs@thefirstmile.co.uk.
We can always make room for someone that blows us away!
Get in touch
You're one step away from a cheaper, greener recycling service.
Please enter a valid UK postcode