Smart tech, data and innovation underpin our service and environmental mission.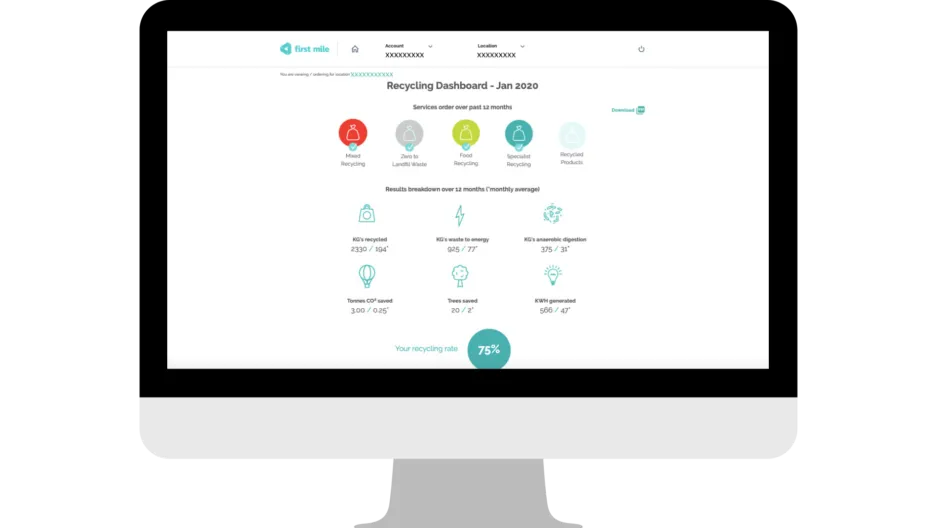 Reports and certification
If your business is serious about the environment, you'll want to make sure you're tracking your carbon footprint.
Every service offered by First Mile has verified CO2 impact and saving data, audited by one of the world's leading CO2 analysis companies; Trucost.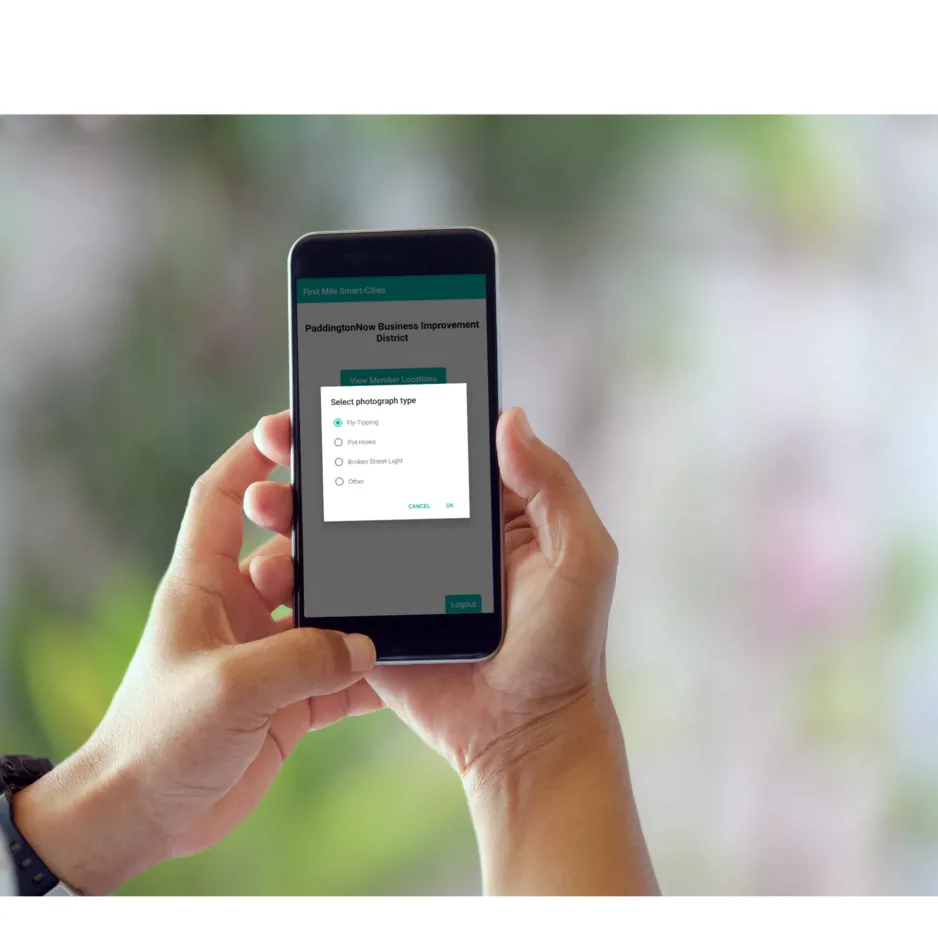 Smart Cities
Designed for BIDs, Councils, Landlords and Associations, our Smart Cities app delivers information about your area straight into your hand. If First Mile supplies your neighbourhood, our mobile app allows you to make the most of the service.
Get in touch
You're one step away from a cheaper, greener recycling service.
Please enter a valid UK postcode