Waste Collection Services in Ealing
Join over 30,000 businesses reducing their carbon impact with our award-winning range of recycling, waste management, and circular economy services.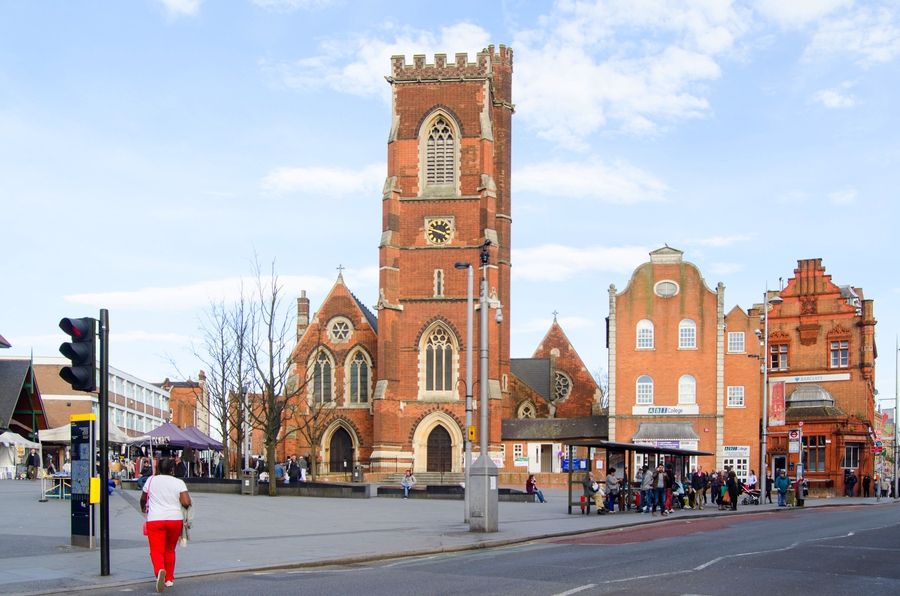 First Mile provides waste collection services in Ealing that will superboost your recycling rate and be kind to the environment.
We help thousands of businesses nationwide to leave a greener footprint on the planet, with recycling solutions that find workplace throwaways new life. Our commercial recycling services in Ealing are the best option for your business.
Whether they belong in high-frequency categories, such as dry mixed recycling, general waste and food or are one-offs, like old electronics, we have a wide range of over 30 recycling services ready and waiting to collect them.
We pride ourselves on providing exemplary customer service, with reliable deliveries and recycling pick up times that make your life easier.
We also have a fully-compliant Rubbish Removal service that's flexible, friendly and professional- and of course, sustainable, without any contracts
Our partnerships with two Business Improvement Districts in the borough, 'In West Ealing' and 'Make it Ealing', give us the opportunity to help businesses play their part in keeping the streets ship-shape and clutter-free.
From Northolt to Park Royal and Acton to Southall, we offer regular collections seven days a week and flexible collection slots for your Ealing waste collection, ensuring you're fully compliant with any local time bands.
Explore our suite of recycling options, Benefits and our Service Extras to take your Ealing business recycling rate to the next level.
First Mile has a team of Recycling Advisors on hand and ready to talk.
To discover how our recycling solutions could make your business greener, get in touch and one of our experts will contact you with a tailor-fit quote.


Ealing 'Did you know?'
Ealing is the third largest London borough in population, and eleventh largest in area, covering part of west London and a small part of north-west London. It encompasses 7 towns: Acton, Ealing, Greenford, Hanwell, Northolt, Perivale and Southall.
Ealing is the only London Borough to have adopted a flag, whose motto is 'Progress with Unity'.
Ealing's borough surveyor, Charles Jones, coined the term 'Queen of the suburbs' in 1902 to describe the borough due to its leafy feel, a feature also reflected in the tree emblem on the Ealing Council logo and flag.
Ealing was a major centre of the UK film industry, thanks to Ealing Studios whose best-known films were produced in the post-WW2 years and include Kind Hearts and Coronets (1949), Passport to Pimlico (1949), The Lavender Hill Mob (1951) and The Ladykillers (1955).