Waste Collection Services in Southwark
Join over 27,000 businesses reducing their carbon impact with our award-winning range of recycling, waste management, and circular economy services.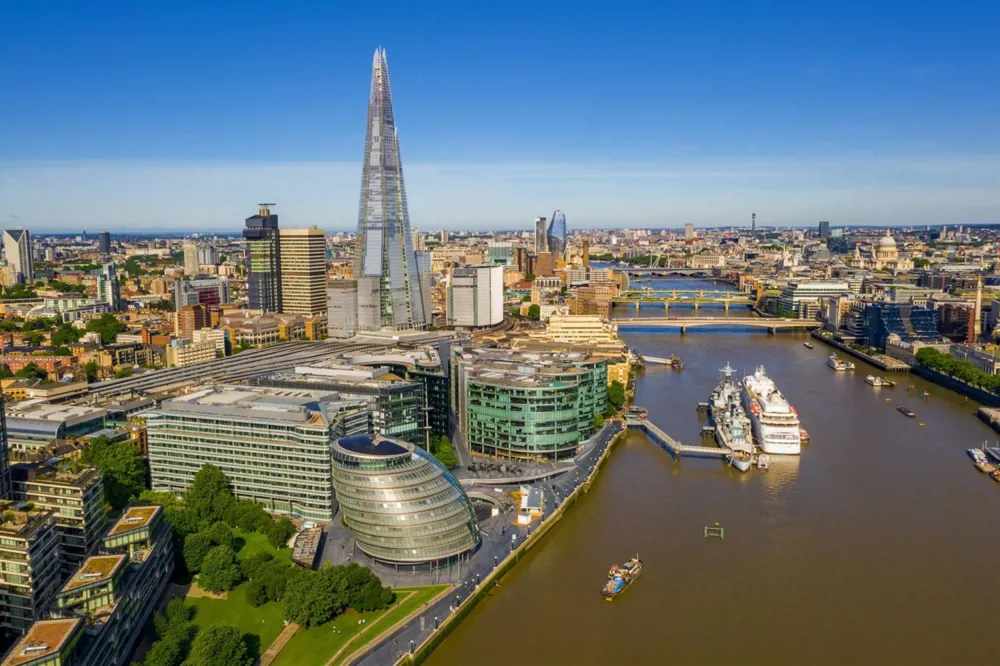 For super-reliable waste collection services in Southwark that will help your business leave a greener footprint on the planet, look no further than First Mile.
We're full of enthusiasm to provide business recycling in London that helps thousands of businesses love the planet by finding new life for the waste they create. First Mile is the easiest and greener option for your commercial waste services.
That's why we team up with no less than 3 Business Improvement Districts in the borough to offer discounted recycling schemes that save your company money and make a positive impact on C02 emissions: We are Waterloo, Blue Bermondsey, Better Bankside.
From Elephant and Castle to Rotherhithe and Bermondsey to Peckham, we cover the whole borough with flexible and reliable collection times plus a range of ad-hoc services to make your commercial recycling in Southwark easy and straight-forward.
We handle everything from paper recycling to battery disposal, even helping you to recycle shopping bags (everyone's favourite). Whether you need a hand with one-off furniture disposal, ongoing confidential paper or coffee ground recycling, we're here to help.
Need to get rid of bulky, rubbish items? We also have a complete Clearances service that's safe, flexible, professional and zero-to-landfill guaranteed.
Investigate our nearly 30 recycling services, unbeatable Benefits and our toolkit of Service Extras, all created to take your Southwark business recycling rate to the next level.
First Mile has a team of Recycling Advisors ready to chat.

To discover how our recycling solutions could make your business greener, feel free to request a quote and we'll be in touch to discuss your needs further.


Southwark 'Did you know?'
The borough of Southwark forms part of inner London and is connected by bridges across the River Thames to the City of London.
There is evidence that Southwark was the residence of Romans and Anglo Saxons, who were original settlers, but the name Southwark dates from the 9th century.
The borough is home to The Shard, Tate Modern, Shakespeare's Globe Theatre, Borough Market, Dulwich Picture Gallery, the Imperial War Museum and Burgess Park, Southwark's largest green space.
Southwark's coat of arms is an amalgam of elements of the three constituent Metropolitan Boroughs arms (Southwark, Camberwell and Bermondsey). On the left is an Elizabethan player dressed to play Hamlet, indicating the theatrical heritage of the area, while the youth on the right is the Esquire from Chaucer's Canterbury Tales.
Southwark considers itself to be one of the greenest boroughs in London, with its 245 hectares of public parkland, ranging from the large areas around Dulwich and Southwark Park in Rotherhithe to sports grounds and squares.