Waste Collection Services in Wandsworth
Join over 27,000 businesses reducing their carbon impact with our award-winning range of recycling, waste management, and circular economy services.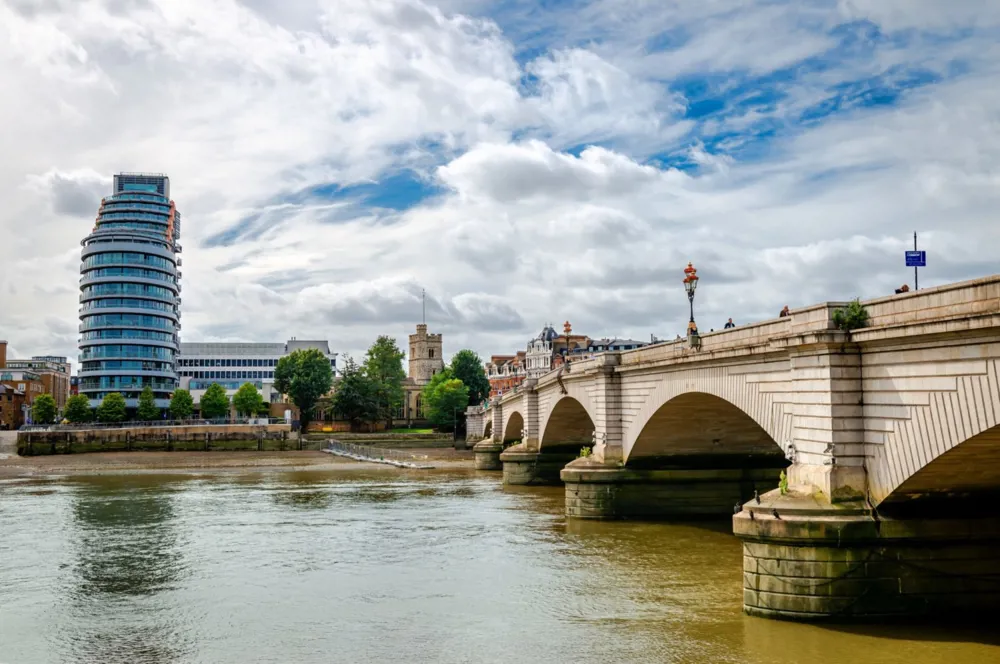 First Mile already helps thousands of companies leave a greener footprint on the planet by recycling their waste, and we'd love to support you too with the best commercial recycling services in Wandsworth.
Our innovative range of over 25 services and a toolkit of planet-friendly Service Extras are at the ready to put waste collection services in Wandsworth on the map for impressive recycling rates.
You may need to recycle coat hangers if you're a shop. Or, if you're an office that likes cuppas, you'll want to be sure to recycle tea bags and coffee grounds as best you can. Larger businesses often need to dispose of confidential paper or even safely dispose of confidential data.
With a wide range of recycling solutions, outstanding customer service and an inspiring toolkit of Service Extras, we'll be sure to take your Wandsworth business recycling rate to the next level. From Putney to Balham, Battersea to Tooting Bec and beyond, First Mile is the best option for your commercial waste and recycling needs.
There's more: if you ever need to get rid of bulky, rubbish items, we also have a complete Clearances service that's safe, flexible, professional and zero-to-landfill guaranteed.
We're well known for our excellent customer service that's available 24/7 and our flexible collection times that suit your schedule, plus the greenest waste and recycling service in London. Put your feet up, and discover how your business will benefit from joining the First Mile recycling revolution!
Order online today or get in touch for a free tailor-fit quote
Wandsworth 'Did you know?'
Wandsworth is London's ninth biggest borough, in terms of population, and the third biggest inner London borough, in terms of geographical area.
Named after the River Wandle, the Thames' largest London tributary, the borough stretches from Battersea Park to Wimbledon Common, embracing Tooting Bec and Putney Heath within its borders.
Wandsworth has many literary connections, including William Makepeace Thackeray, Mary Wollstonecraft Shelley, Voltaire, Daniel Defoe and Thomas Hardy.
Wandsworth is home to England's– possibly the world's­– oldest public railway, the Surrey Iron Railway. A horse-drawn railway, built in 1803, it runs from Wandsworth to Merstham in Surrey, via Croydon, a distance of nearly nine miles.
Battersea Park, Wandsworth Common and the Tooting Commons are large green spaces which were patrolled by Wandsworth Council's own parks police until the end of March 2012, now replaced by Metropolitan Police Officers.