We're passionate about climate change and are working to reduce the climate impact of production and waste disposal with better waste management and moving materials into a circular economy. Find out more about our progress in 2022.
Our Impact
We believe we can make the biggest impact by focusing our attention on these four areas:

1: Customer CO2 avoided

Our primary goal is to increase First Mile's positive impact on the planet by making it easy for customers to recycle more, and therefore avoid more carbon emissions.
For every £1 spent by customers, we avoided 2KG of CO2 emissions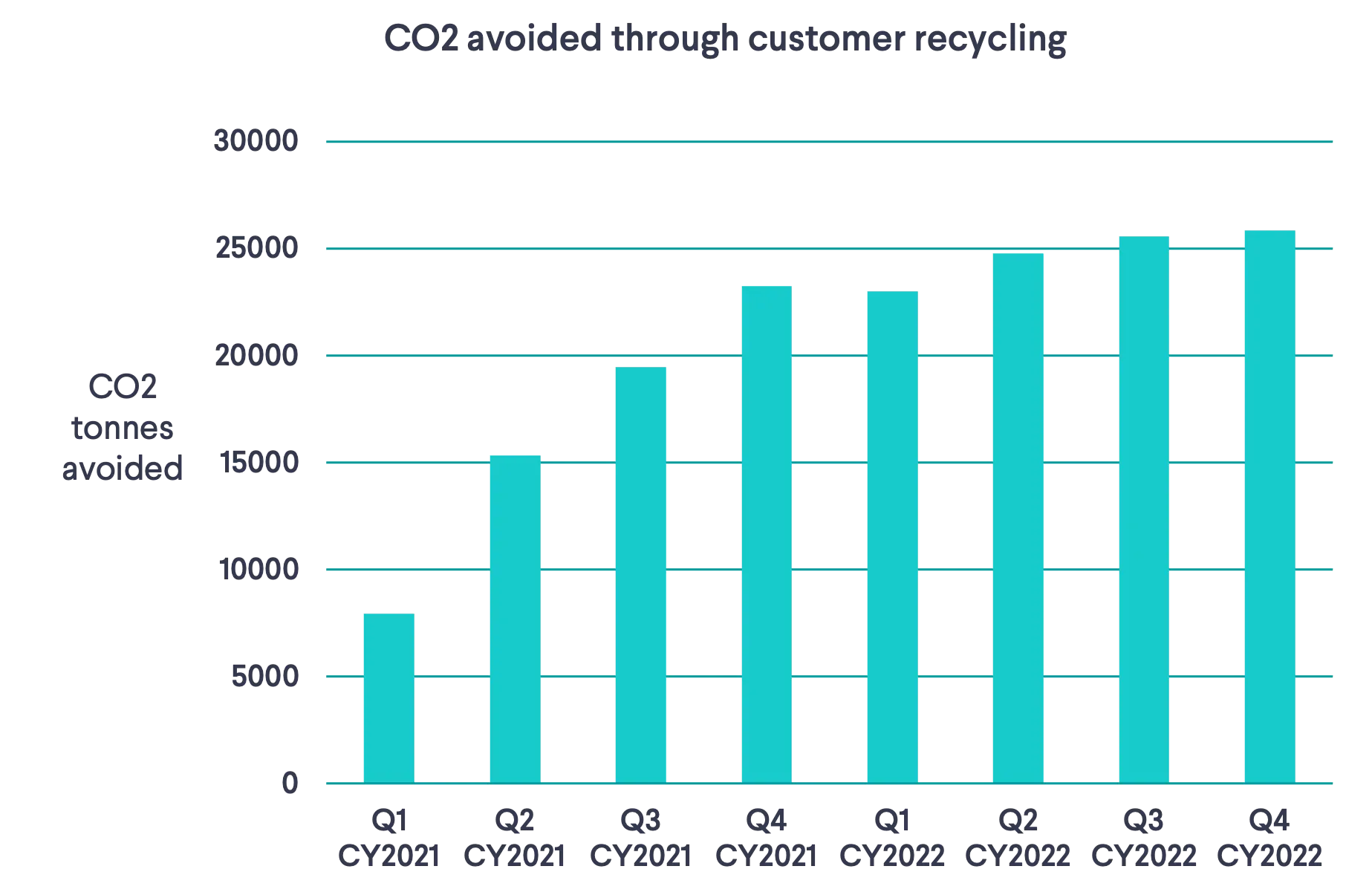 Over the last two years, CO2 avoidance through customer recycling has increased quarter on quarter.
By driving higher recycling rates and higher quality processing of recyclables, we want to continue to grow this impact in future.
2: First Mile CO2 per tonne collected

We measure the impact of our operations as the carbon intensity of the collections we make from our customers.
Customer density and route improvements
This led to the avoidance of 231T CO2e in our combined scope 1 and 2 emissions
3: Circular economy
Through a circular economy approach, we enable high recycling rates, more reuse, and closed-loop solutions for specialist materials.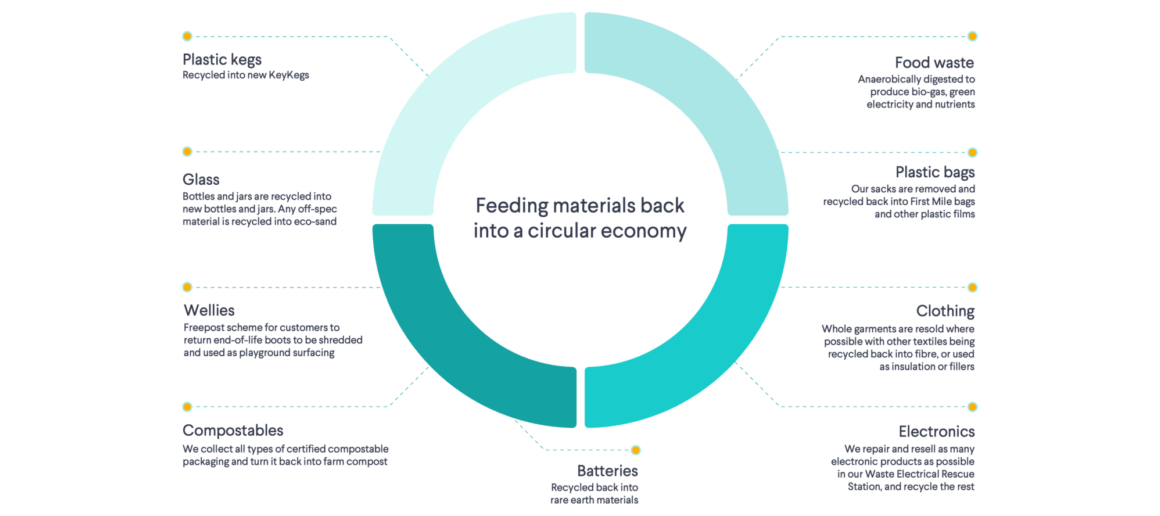 4: Positive social impact
It's fundamental to First Mile to create an inclusive workplace where every employee can be themselves and feels valued, respected, and heard.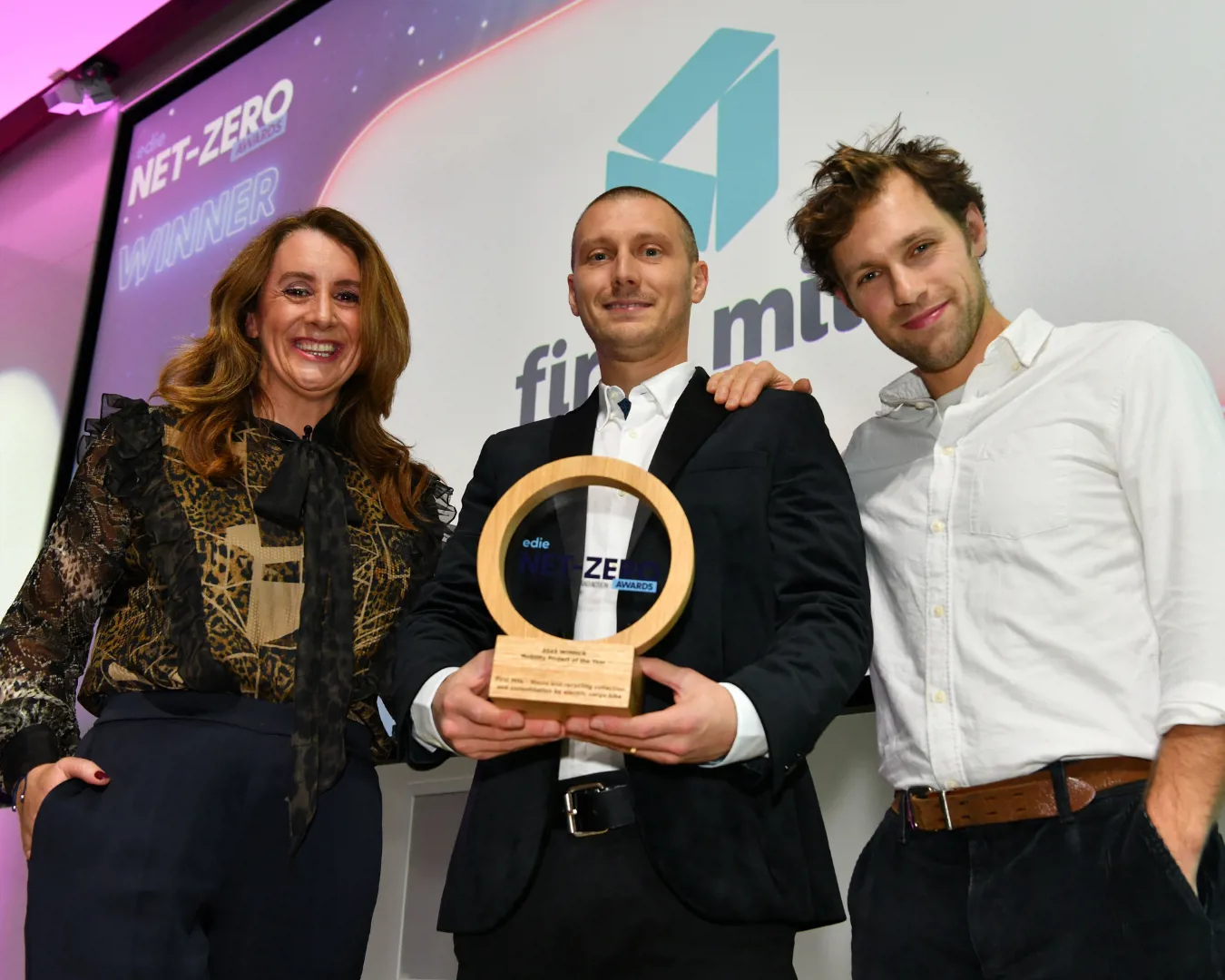 Living Wage accredited​
We're an accredited Living Wage Employer. This means we're committed to paying our staff according to the cost of living.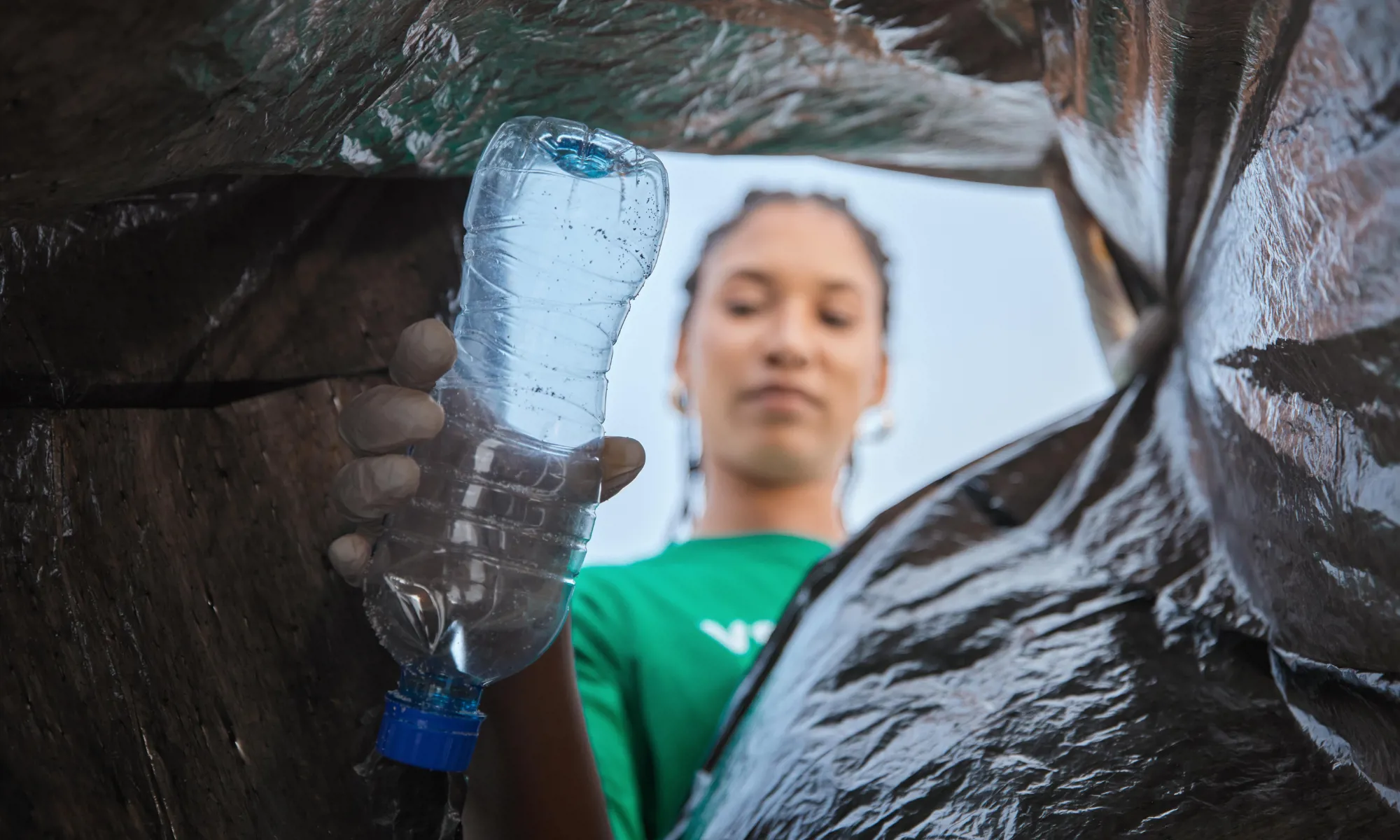 Driver Academy
Getting an HGV licence is a long and expensive process. That's why we created our Driver Academy, to support people to get their CAT C licence whilst working with us.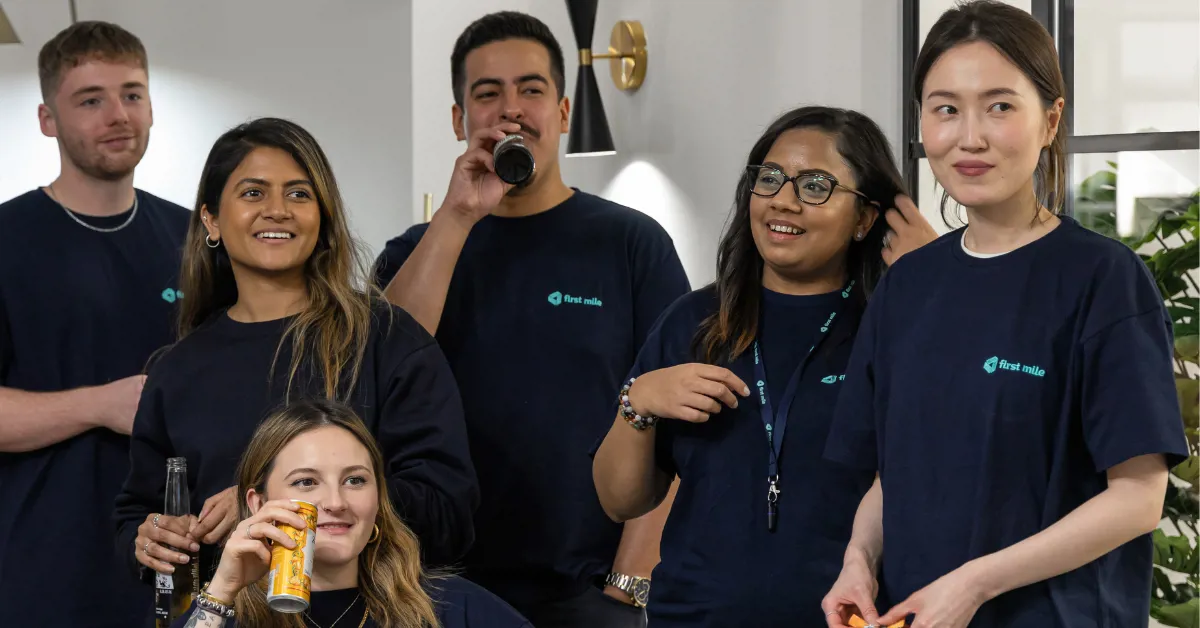 Diversity
We're proud to be vibrantly made up of 25 nationalities and 30 ethnicities. We're also making it a priority to hire more women in operations and driver roles, as well as hiring more people with disabilities.
2023 and beyond
Our values underpin everything we do: love the planet, amaze customers, and be one team. With these in mind, here's what we have planned for the next year:


• Avoid more carbon by enabling higher customer recycling including more hard-to-recycle streams
• Roll out more cargo bikes and invest in tech to make rounds more efficient; further reducing our impact
• Become B Corp Certified
• Roll out new reporting suite for customers to include wider carbon analysis and scope reporting
• Add further environmental data points, such as biodiversity impact and methane avoided
Get in touch
You're one step away from a cheaper, greener recycling service.
Get a quote