What's the problem with plastic?
Plastic pollution is a big problem. Plastic is filling up our landfill sites, clogging up our oceans and accelerating climate change. Because plastic is made to last, it doesn't decompose – it just breaks up into smaller and smaller pieces, known as microplastics. The trouble is that these tiny pieces of plastic are entering the food chain and have even now been found in humans.
The UK is one of the biggest producers of plastic waste in the world, coming in second only to the USA. Every year, we're throwing away thousands of tons. We recycle it, burn it and send it abroad to become someone else's problem – but none of these are a long term solution to the plastic crisis.
We can all do our bit to reduce our use of plastic packaging and improve our recycling, but we can't solve the plastic problem without big changes that only the government can make happen.
That's why First Mile is supporting The Big Plastic Count.
What's The Big Plastic Count?
Running from 16th to 22nd May, The Big Plastic Count is the UK's biggest investigation into household plastic waste. Launched by Greenpeace and Everyday Plastic, this project gives us the opportunity to discover how much plastic we throw away and how much is recycled. All we have to do is count up how much plastic packaging we throw out over one week. This will help us find out how much plastic the UK uses every week.
The evidence will be used to put pressure on the government and retailers to fix the issue of plastic packaging and:
persuade the government to commit to a 50% reduction in single-use plastic by the year 2025 by switching to reusable packaging that meets everyone's needs
ban plastic waste exports by 2025
implement an all-in Deposit Return Scheme for recycling and reuse.
How can we keep our team motivated to do The Big Plastic Count?
Start the challenge together and meet up at the end of the week to compare notes and share everyone's findings
Set up a Slack, Microsoft Teams, WhatsApp group or email chain so you can share findings along the way
Suggest a competition, e.g. see who can take the most entertaining photo of plastic or make the best plastic art piece
Host a team movie night to watch Panorama's 'Coca Cola's 100 Billion Bottle Problem' or the award-winning documentary, 'The Story of Plastic'.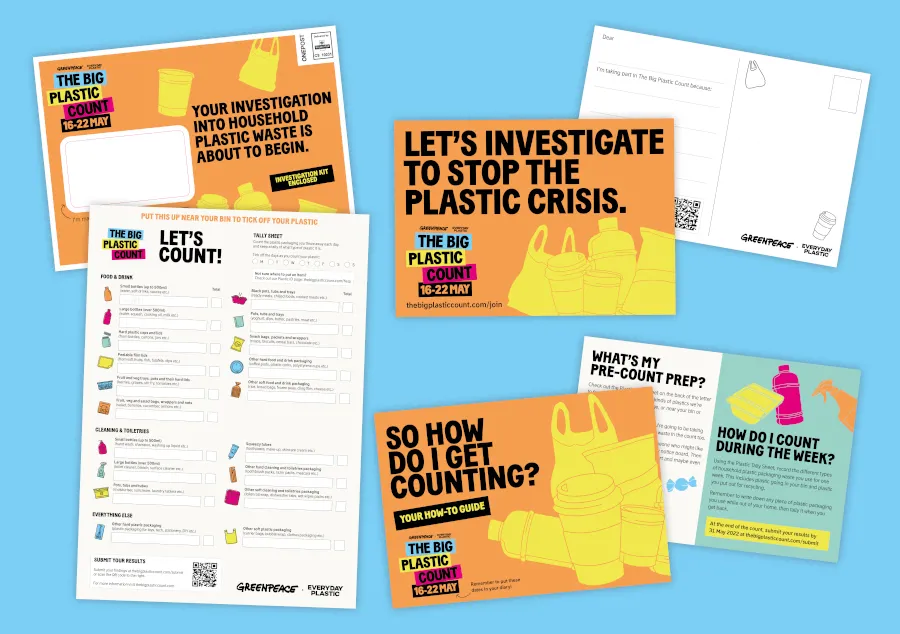 What if we have more questions about The Big Plastic Count?
Take a look at The Big Plastic Count's FAQs here.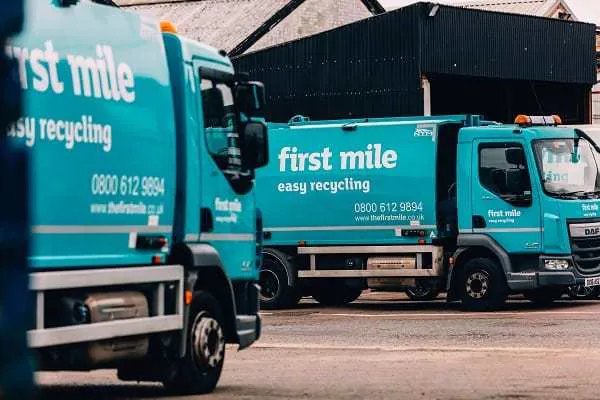 What's First Mile doing about the plastic crisis?
First Mile help people to take action against plastic pollution by making it easier than ever for businesses to recycle everything. We offer an easy and cost-effective single-use plastics recycling service, as well as flexible plastics recycling. We don't send anything to landfill and any non-recyclable business waste is sent to generate green energy.
By using our services for your business recycling, you'll improve your recycling rate, while also doing your bit to tackle the UK plastic problem.