We are excited to announce another achievement for First Mile, as we've been recognised as a winner at the 2023 Sustainability Awards by the esteemed Business Intelligence Group.
Our dedication to creating a sustainable future has been acknowledged by winning the "Sustainability Initiative of the Year" award for our cargo bikes.
"Sustainability is more than initiative and now integral to most corporate cultures," highlighted Maria Jimenez, Chief Nominations Officer at Business Intelligence Group. "We are so proud to reward and recognise all of our winners and finalists who have made it their mission to help protect our environment."
This award is a testament to our unwavering commitment to revolutionising waste management practices while prioritising the well-being of our planet. At First Mile, we understand that sustainability is not merely a goal; it is an integral part of the "Love the Environment" ethos we stand for.
Recycling by cargo bike in London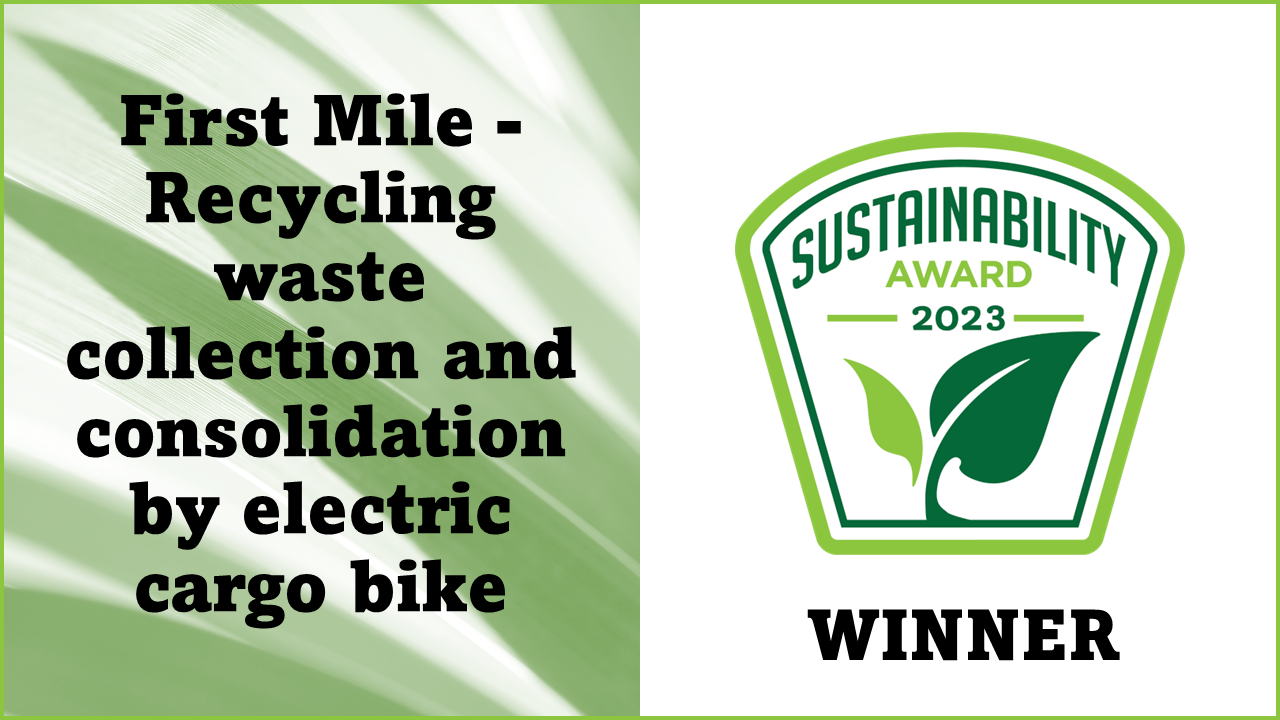 Central to our award-winning initiative is the innovative use of industry leading electric cargo bikes for recycling waste collection and consolidation. This strategic move is a pivotal step in our comprehensive plan to decarbonise our entire collection operation.
Each of our custom-built bikes is capable of carrying an impressive 250kg of recycling material, all while gracefully navigating the bustling streets of London with zero emissions.
The distinct advantage of our cargo bikes lies in their remarkable efficiency - each bike operates on a single small battery charge, covering up to 25 miles per day, a perfect operational range for urban collections.
Zero-emission vehicles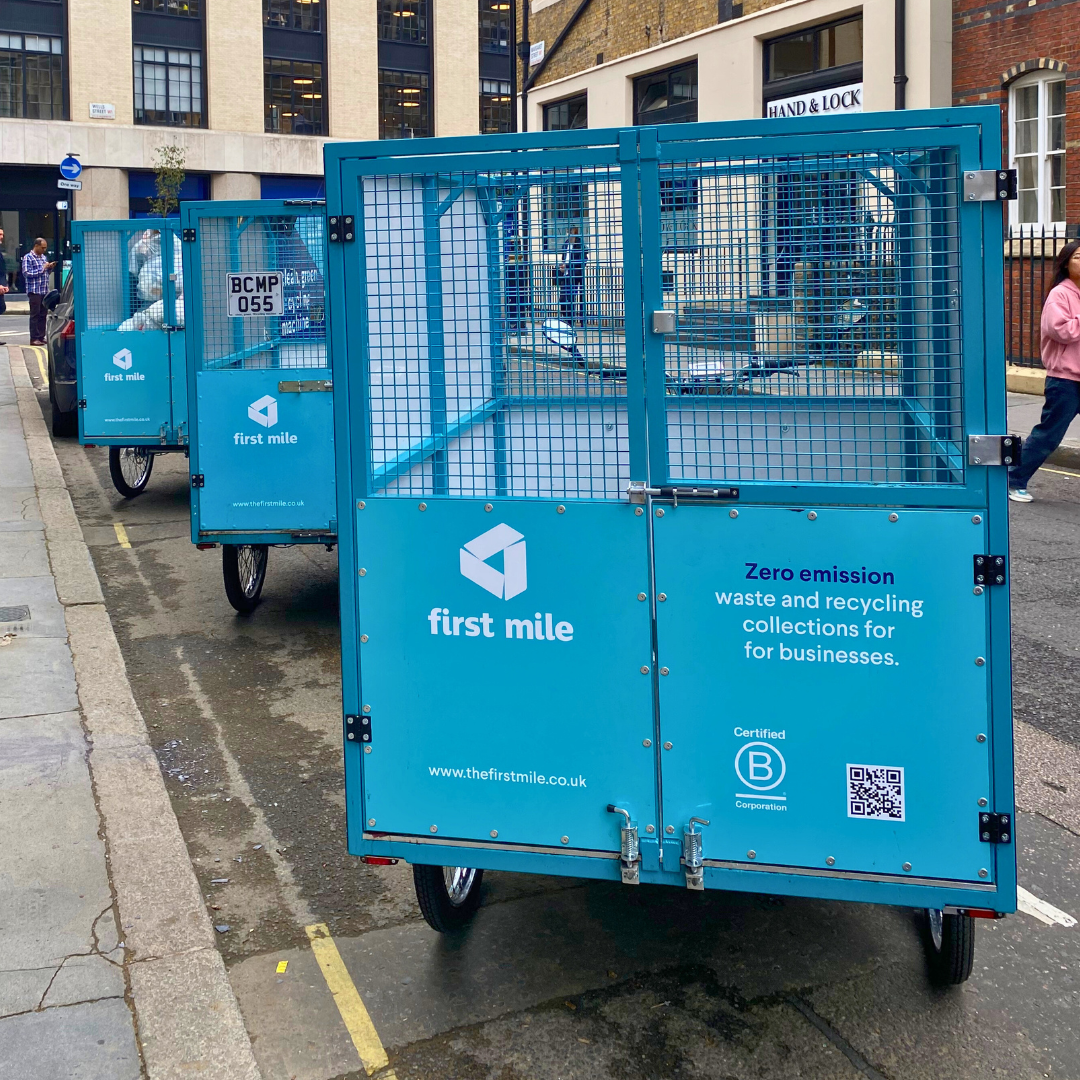 What makes our electric cargo bikes truly remarkable is their ability to match the operational capacity of a 3.5-tonne small van-sized vehicle while saving an impressive 20.26 kg of CO2 emissions per day in comparison.
This remarkable feat is a testament to our unyielding dedication to reducing our carbon footprint and promoting a cleaner, greener city for everyone.
Our entire fleet of cargo bikes and zero-emission vehicles is designed to be ULEZ-compliant and congestion charge-exempt, further reinforcing our commitment to environmentally conscious operations.
How we support businesses to recycle more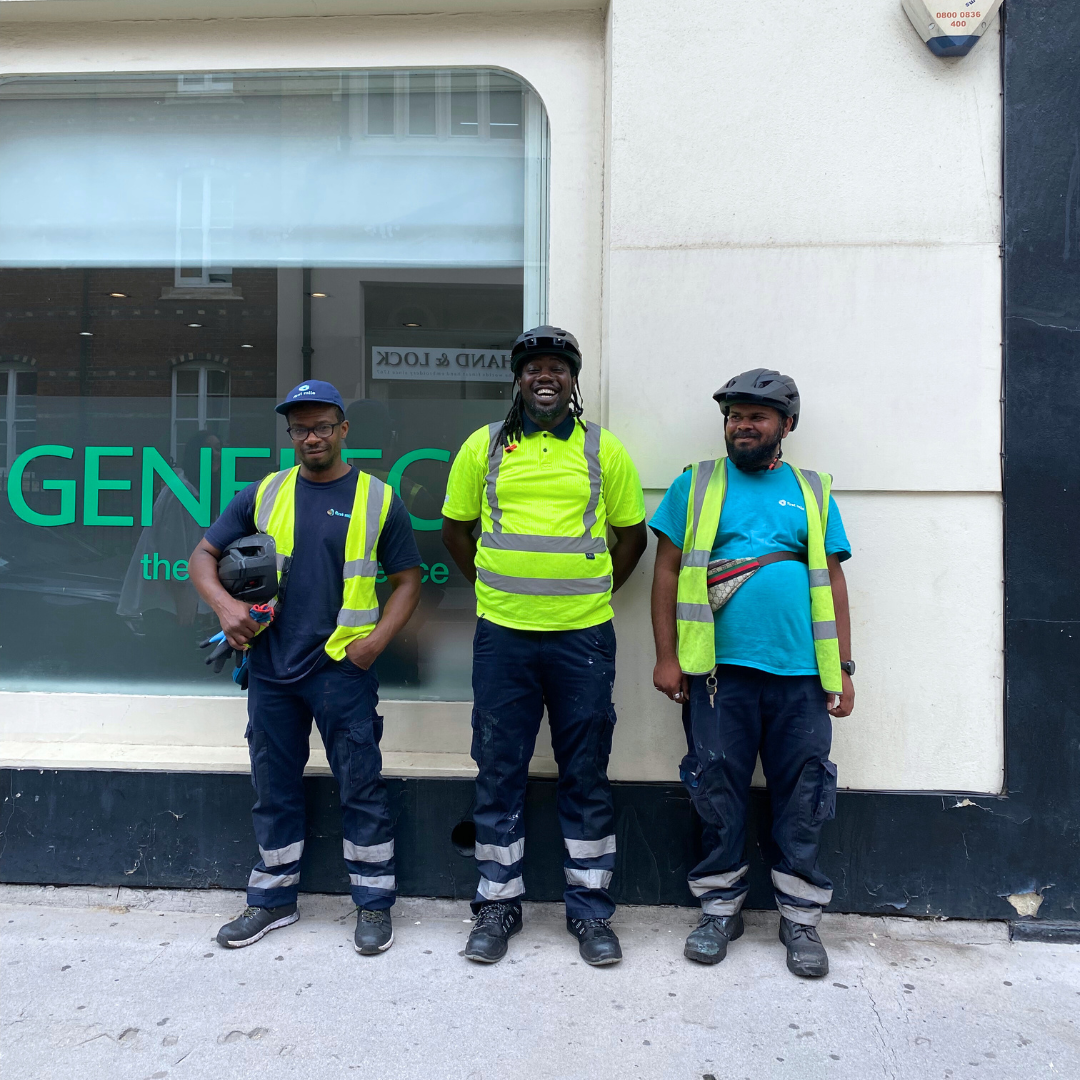 This accolade does not only celebrate our successes, but it also inspires us to push the boundaries of sustainability further. We are deeply grateful to our remarkable team, our visionary partners, and our conscious clients who have supported us on this remarkable journey.
We look forward to a future where innovation and sustainability go hand in hand. Our electric cargo bike initiative is more than a solution; it's a testament to our ability to make positive, impactful changes that echo far beyond our immediate surroundings.
We invite you to explore our circular economy services via cargo bike collections and join us to recycle more and make a lasting difference for our environment. Together, let's pedal towards a greener tomorrow.