First Mile has partnered with leading last-mile logistics company, Stuart. The collaboration will utilise Stuart's Hub to Home model which consists of a final mile delivery offering including same day and next day services via a fleet of 100% electric vehicles.

As a result, the partnership will aim to improve delivery efficiency, reduce carbon emissions, and ensure the best possible service for First Mile customers in Greater London.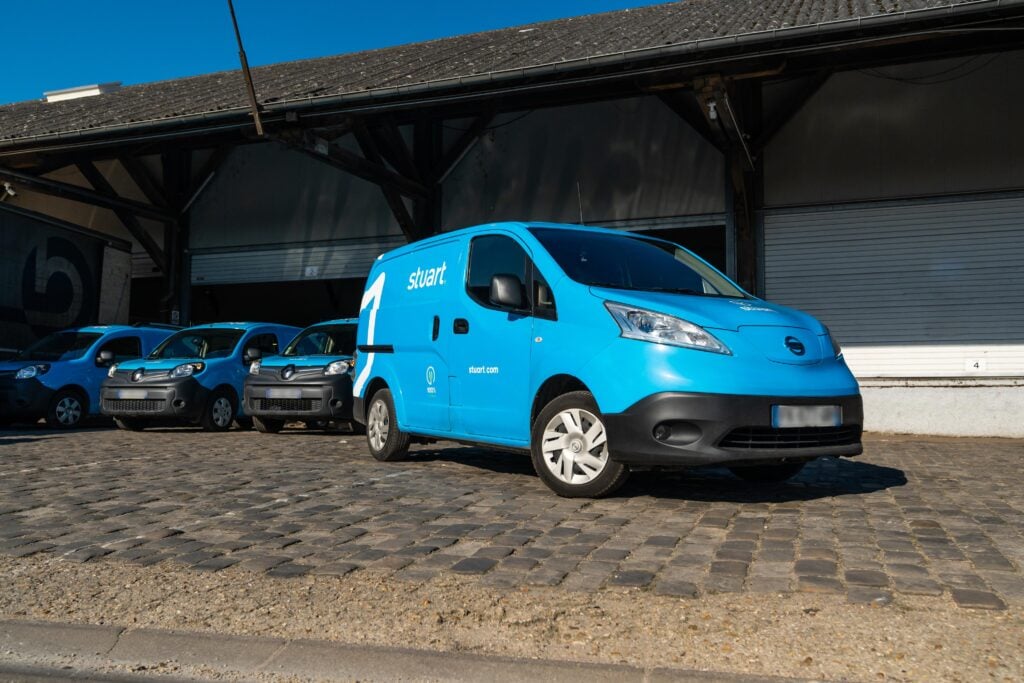 First Mile's 5 year commitment to decarbonising operations

As part of our goal to reduce the climate impact of production and waste disposal, by improving waste management and moving materials into a circular economy, we are committed to decarbonising operations over the next five years.

As part of this commitment, First Mile has partnered with Stuart, which places sustainability at its heart, to support First Mile's pick-up and delivery services throughout Greater London.
We have already taken many steps to reduce carbon emissions including using more electric cargo bikes and vehicles, and by making collection and delivery rounds more efficient. Read more in our 2022 Sustainability Report.

Partnering with Stuart for deliveries further afield will enable First Mile to improve route efficiencies and further reduce carbon emissions.


Initial results of the partnership
In the first two months since the two businesses started working together, not only has the partnership seen a 300% increase in package delivery, but 97% of these deliveries have been made on time within the precise window communicated to customers.

"The success of this partnership in just over eight weeks is testament to our advanced logistics technology," said Marcus Hurd, Director of Stuart's Hub to Home operations. "This, coupled with First Mile's waste management expertise, will ensure the provision of a more efficient and sustainable delivery service for businesses across the UK."

Bruce Bratley, CEO and founder, First Mile said "Stuart is a key partner in helping us to deliver on our commitment to reduce the carbon impact of our operational platform to zero. We are delighted to be working with Stuart, which has moved swiftly to integrate our recycling and waste bags into its fulfilment system, helping us reduce our impact."

We will continue to update our customers on our progress in decarbonising operations. Keep up to date with our latest news by following us on LinkedIn, Instagram and Twitter.

Discover what First Mile services are right for your business by browsing online or getting in touch for a free tailor-fit quote.