We are a coffee loving nation. Most of us start the day with a perfectly brewed cup in the morning, and probably more than we'd like to admit throughout the day. However, with an estimated 34 billion cups of the good stuff drunk in the UK annually, hundreds of thousands of tonnes of waste coffee grounds are produced each year.
Typically, these grounds go to landfill where they release harmful greenhouse gases into our already damaged atmosphere. This includes methane which is 28 times more potent than carbon dioxide.
And that's where bio-bean comes in. We're the first company in the world to industrialise the process of recycling waste coffee grounds, converting them into sustainable biofuels and biochemicals, saving businesses money, reducing greenhouse gas emissions, and displacing conventional fossil fuels.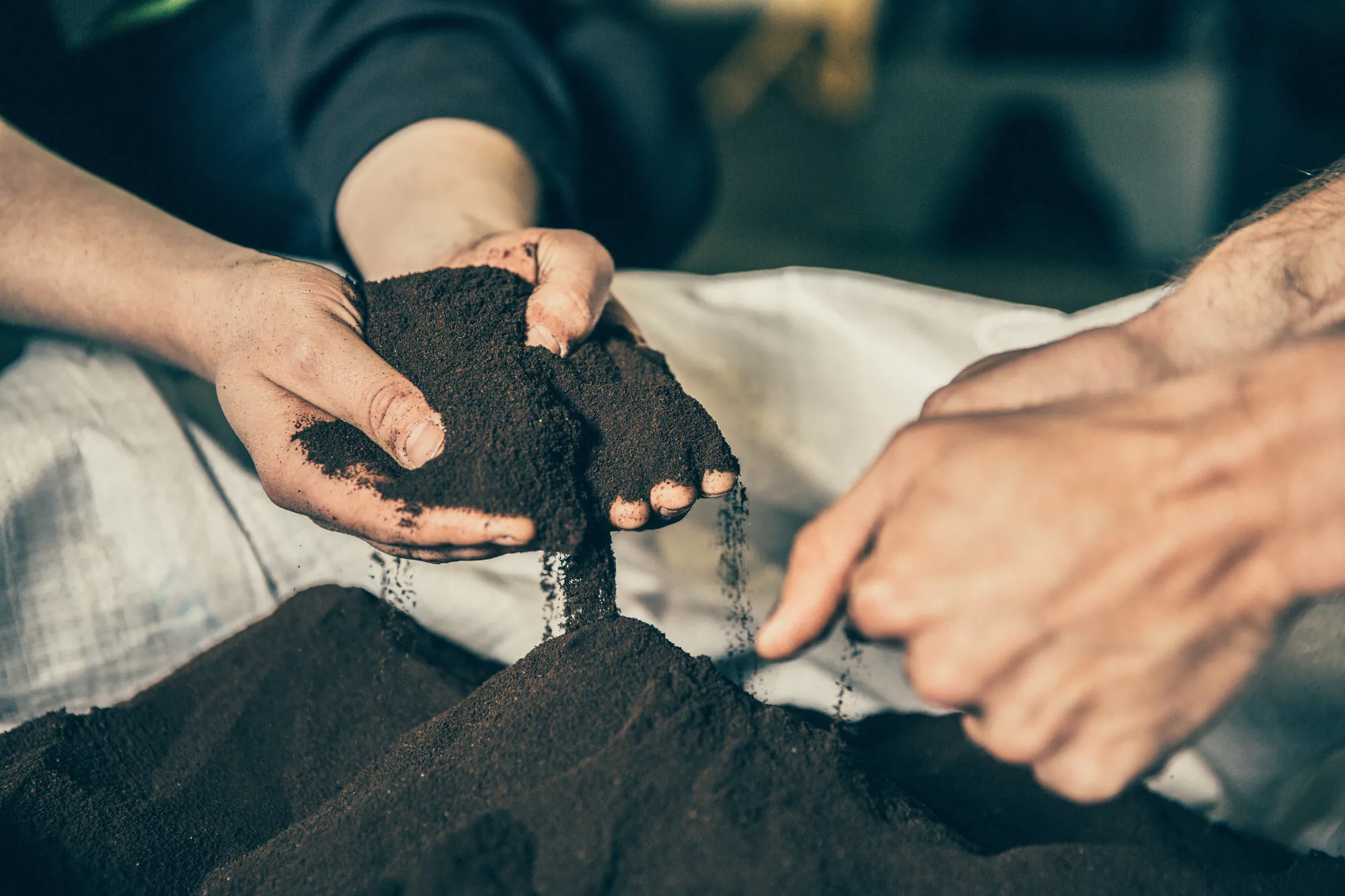 bio-bean is founded on the premise that there is no such thing as waste, only resources in the wrong place. We're on a mission to turn the world's coffee waste into something valuable, addressing global concerns around increasing waste and contributing to a circular economy.
We work with waste management partners, including First Mile, to collect used coffee grounds from cafes, coffee shops, offices, transport hubs and universities across the UK. By doing so, we save 80% on CO2 emissions than if the grounds were sent to landfill and 70% less than if they were sent to anaerobic digestion with food waste.
As well, in the UK, a landfill tax is levied on landfill site operators, who pass this cost on to their customers via higher collection fees. Removing heavy, wet coffee grounds from the waste stream can, therefore, generate significant savings for a business.
First Mile is one of our longest-standing and most valuable waste collection partners. They provide everything required for the customer to begin recycling coffee grounds, and they handle the collection logistics and then transfer the aggregated coffee volume to our coffee recycling facility in Cambridgeshire. It's here that we then process the grounds into sustainable products, including Coffee Logs: eco-briquettes for wood burners and multi-fuel stoves.
First Mile works hard to fully understand the needs of and to work out a collection service that works for the customer. They provide countertop caddies that can be lined with their coffee-specific recycling bags, along with a customer service app that offers great flexibility for ordering more bags quickly and simply. And they offer a kerbside collection service at a frequency agreed to by the customer, opening up the service to those sites that don't have space for large bins.
We've been partnering with First Mile since early 2015. We're currently working with them to recycle the coffee from over 100 sites, and in the past year, we've recycled over 267 tonnes of waste coffee grounds through their collection service! Since our partnership began, First Mile has provided sustained support in recycling coffee grounds from across the UK. We look forward to continuing our working relationship with them and to making an even bigger collective impact!