From the way in which we shop to the materials we choose to wear, sustainable fashion has been a hot topic for some time now – and for good reason. As it stands, every year in the UK an astonishing 350,000 tonnes of wearable clothes go to landfill. To give context, this number is equal to 7.5 times the size of the Titanic, nearly 27,667 London buses or over 1.8 billion iPhones.
Such pressing environmental concerns are driving more of us to shift our attitudes towards our attire. Whether looking closer into where clothing comes from or investing in a carefully curated capsule wardrobe in order to shop less often, buying more responsibly is increasingly on-trend.
To find out whether British consumers are getting the most out of the clothing they already own, we surveyed 1000 UK adults and delved deeper into their shopping habits. To discover the average cost per wear of the clothing many of us have in our wardrobes, we asked how much people would be willing to pay for common items, as well as how many times they usually wear each piece before replacing them.
Cost per wear
Our research found that dresses cost UK residents on average £1.51 per wear for 26 wears – the most expensive of all clothing items on our list. Jeans are next up, coming in at £1.21 per wear for 41 wears, with skirts following close behind at £1.17 a time for 30 wears.
With the summer holidays on the horizon, many of us will pick up a few last-minute items for a trip away and the cost per wear of these seasonal items is very interesting. Brits shade themselves with sunglasses and hats at a cost of £0.31 and £0.28 per wear for 48 and 35 wears respectively, while we foot the bill for flip flops at £0.64 a time for only 6 wears.
And what about those festival essentials? A bag costs £0.53 per use for 38 uses on average, while a pair of wellies and a casual coat will keep you dry at £0.66 and £0.89 each time for 30 and 43 wears respectively.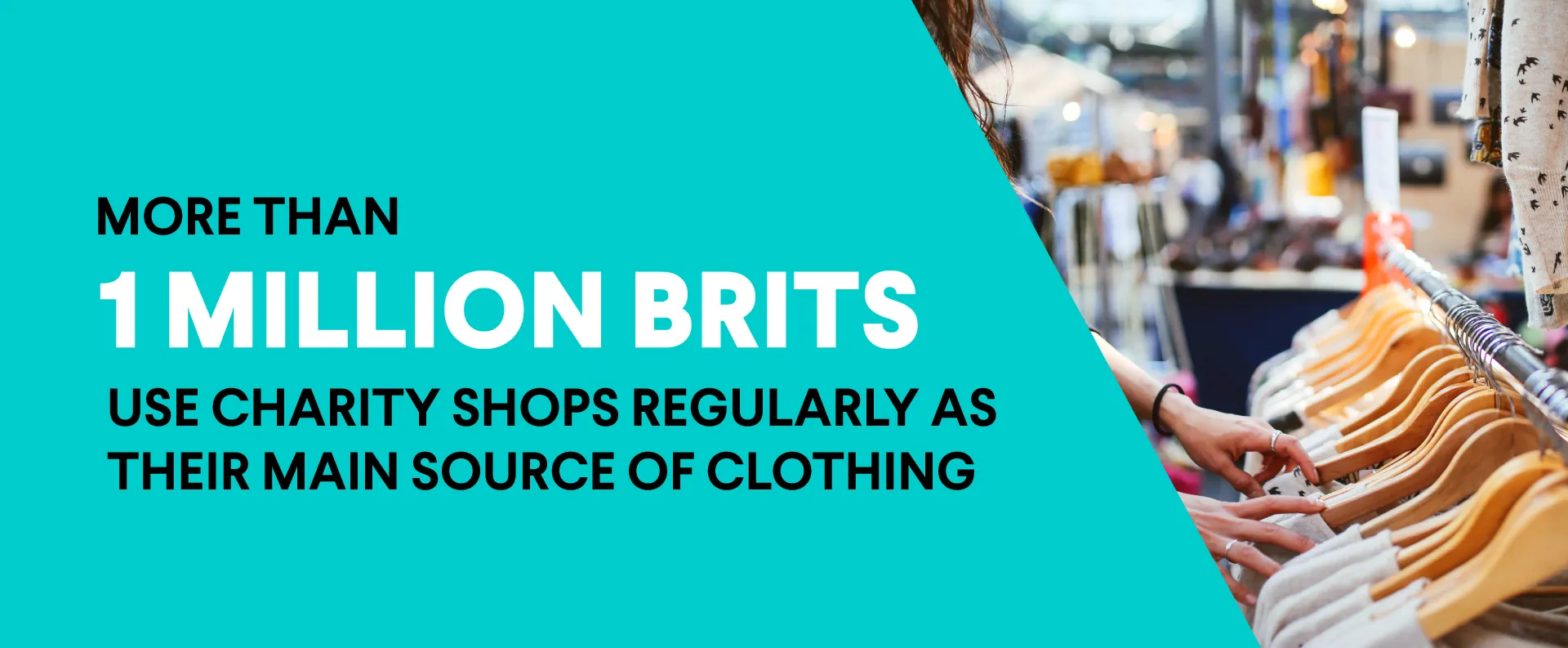 Where Brits buy their clothing
While the high street finds itself increasingly at risk, 27.6 million of us still do the majority of our clothes shopping there. Conversely, 12.4 million Brits now buy the bulk of their clothing online, while 5.6 million stick to supermarkets.
That's not to say everyone is buying new items all the time, however. More than 1 million Brits regularly visit charity shops to create their looks, though women are ten times more likely to do so than men.
Our survey also found that where you live could affect your attitudes, revealing that shoppers in Ireland are the most inclined to support small independent businesses, with 16% stating that they would buy the majority of their clothes from them.
Textile recycling
One of the more surprising stats we discovered was that nearly 8 million British adults admitted they would wear a pair of jeans less than ten times before replacing them, which explains the high cost per wear for these items. But it's what we do with our unwanted items that raises most concern, as research shows that, globally, just 1% of clothes are recycled.
Textile waste represents around 5% of all the rubbish in landfills, which highlights the importance of recycling your unwanted clothing items or donate them to those in need. At First Mile, our textile recycling service ensures that your once-loved items are turned into reusable materials for new clothing, cloths or even seat padding.
Several brands and high street stores now offer ways to give your garments second lives too.
This summer, First Mile is collaborating with Hunter, home of the iconic Wellington boots, to provide an incentivised in-store and online recycling service - the perfect solution after you've got yours muddy for the last time.
With a little research, you can find that there are plenty of other brands that offer incentives to recycle in the form of discount codes and vouchers. Shop smart and you can save by promoting sustainability!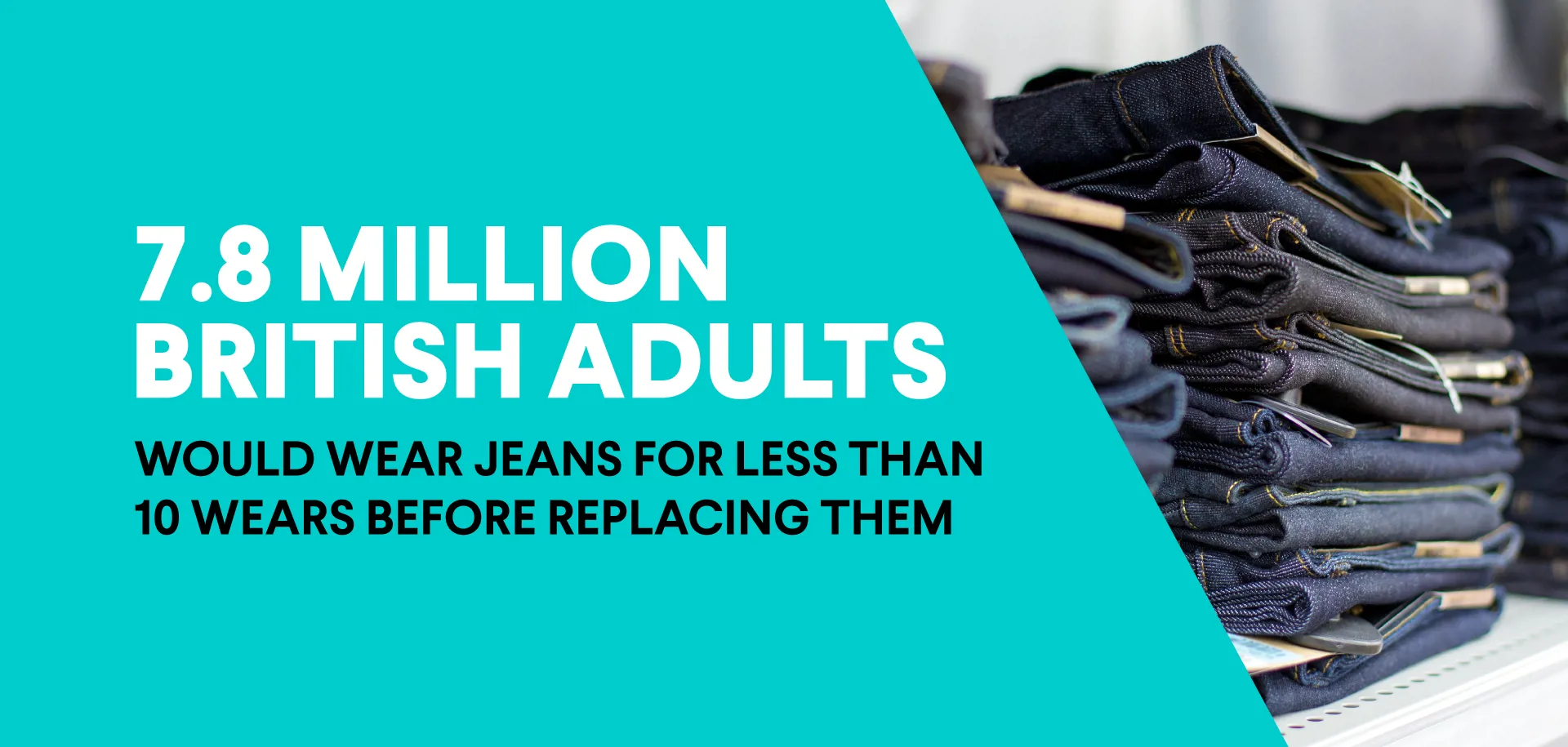 Making your clothes last longer
A number of the nation's favourite brands are helping consumers to "make do and mend" their favourite apparel, offering servicing to help keep your threads looking their best for longer – or you could brush up on your homecraft skills and carry out repairs yourself.
Even though many of us will have our go-to outfits, it's a good idea to mix things up a bit and give your favourite items a rest (and reduce the cost per wear of your items too!). That includes everything from your shoes to your underwear.
And while it's important to keep them clean, try to avoid over-washing as this can lead to items fading much faster. It's often tempting to ignore washing instructions to save time and money, but skipping the dry cleaners can have a detrimental effect on your clothes.
As such, here is a rough guide on when to wash your clothing:
Gym wear, underwear and socks can be washed after every wear.
Try to get two wears out of your t-shirts and long sleeve tops if possible, and three or four out of shirts, pyjamas and bathrobes.
Aim to get four to five wears out of suits, jumpers, trousers, shorts and skirts.
Make it monthly for your gym bag, winter hats, gloves and scarves.
Jeans, jackets and coats should last more than a month with regular use.
Will you be giving your wardrobe a revamp this summer? However you decide to dress, try to do it sustainably and recycle once you're done.