Waste Collection Services in Islington
Join over 30,000 businesses reducing their carbon impact with our award-winning range of recycling, waste management, and circular economy services.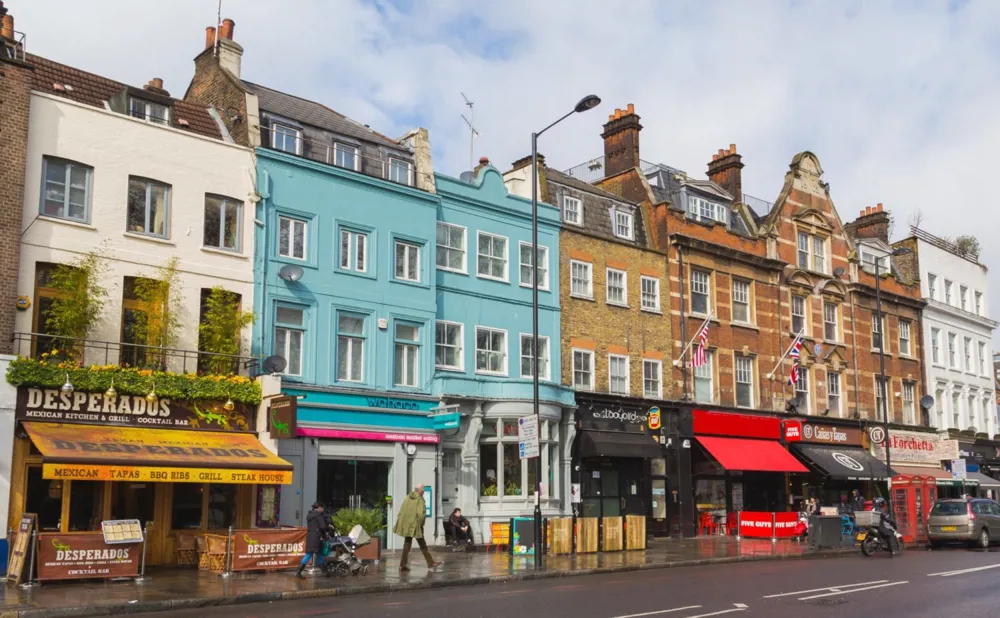 First Mile is at the forefront of a recycling revolution, helping thousands of businesses across London to leave a greener footprint on the planet by recycling their waste to the max.
We intend to take waste collection services in Islington to the top of the class for high recycling rates, thanks to our extensive range of over 25 recycling services, outstanding 24/7 customer support and a toolkit of Service Extras to take your Islington business recycling rate to the next level.
For no-fuss business waste disposal relating to retail, offices, cafes, bars, restaurants, public venues, shops, facility managers and cleaners, look no further.
First Mile covers the entire borough, from Finsbury Park to Barnsbury, Clerkenwell to Holloway and beyond. We can even help with your clearances and bulky rubbish removal!
Whether you're wondering how to recycle coffee cups or if compostable packaging can go in your small food recycling bin*, we're on hand to help. (*by the way - no, it can't)
Put the kettle on and check out the many ways we keep our customers' workplaces clean and clutter-free while innovating recycling solutions that love the planet.
First Mile has a team of Recycling Advisors ready chat.

To discover how our recycling solutions could make your business greener, feel free to request a quote and we'll be in touch to a tailor-fit solution for you.
Islington 'Did you know?'
Islington was originally named Giseldone (1005), then Gislandune (1062) by the Saxons, meaning 'Gisla's hill'. This mutated later to Isledon, which remained in use well into the 17th century when the modern form arose.
The borough has the lowest ratio of open space to built-up areas of any London borough - the 29 hectares of Highbury Fields representing its largest continuous open space.
Islington was the first London borough to receive fresh water via a forty-mile canal from Hertfordshire to the New River Head reservoir in Amwell Street, in Clerkenwell.
Because of the perceived open space deficit, many small community gardens grew up in Islington, from the 1970s on. Created and maintained by local residents on sites made derelict by the Blitz and redevelopment, not all have survived, with the notable exception of Culpeper Community Garden, near Angel.
Illustrious one-time residents of the borough include the actors Helena Bonham-Carter and Mark Strong and musicians Lily Allen, Charlie Watts and Dido.