Rubbish and Waste Removal 
First Mile is the leading London rubbish removal company. Sign up now for quick and reliable waste collection services in London.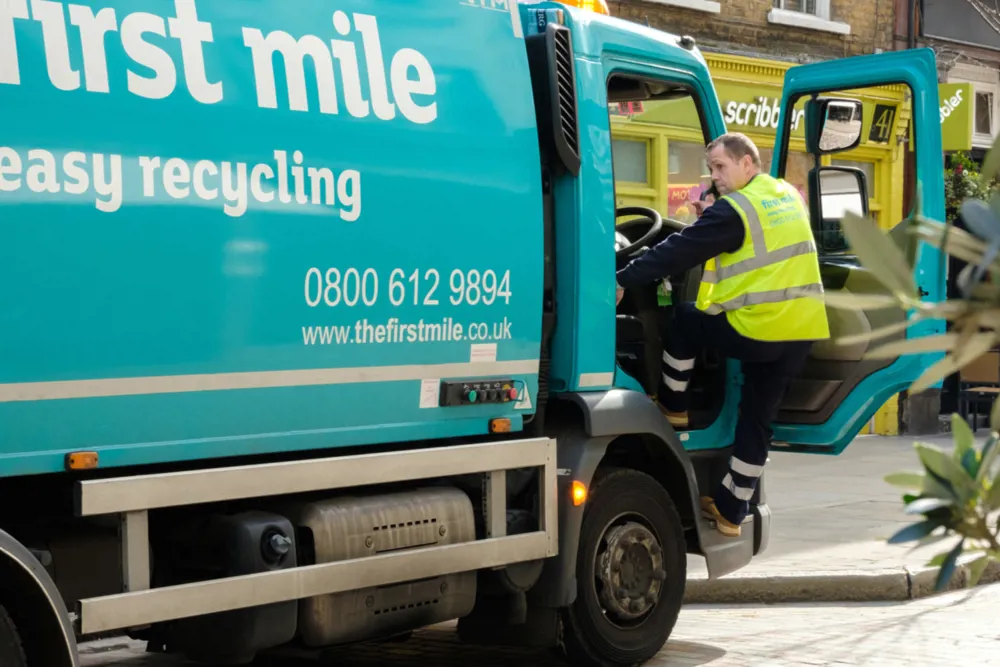 Our Services
Zero-to-landfill rubbish removal in London
Can First Mile help me if I currently live in London but require a rubbish removal somewhere else in the country?

Definitely. First Mile operates nationwide. No matter wherever you are in the country, we can help you with your rubbish collection.

If you live in London - or maybe you will shortly - and you need waste removal services outside of the capital, we can help.

Simply contact us today to arrange a collection slot.
Will First Mile load all of my rubbish for me?

There is no need for you to help with or load all the rubbish into our rubbish collection vans.

No matter if your rubbish is located ten storeys high in a block of flats, in a basement, or a London office, we can locate it for you, as long as it is safe to do so.

There is no reason for you to do any preparations or help with the loading. At First Mile all reasonable labour is included in our pricing schemes.
Can I request a rubbish collection service in London in the evening?

Of course you can! We offer same day rubbish removal in London. Throughout London there are a number of waste transfer stations open to us in the evening.

For those who want to keep disturbances down to a minimum, we offer both early morning and early evening slots.

However, these slots are very popular, so book early due to high demand.
Does First Mile's rubbish collection service cover all of London - even within the congestion zone?

Yes! We cover the entirety of London from the City of London itself to further out areas like Fulham at no extra cost.

To help with providing our responsible rubbish clearance in London, we have a recycling removal presence throughout the capital, so our vans are never too far away from your location.
Is the cost of rubbish removal the same London-wide?

The cost of rubbish removal is not just the same London-wide but also nationwide.

At First Mile, we pride ourselves on a cost-effective service that prioritises excellent customer service while saving the environment at the same time.
Why choose First Mile
We are an award-winning, certified and established company.
Easy switch from your current business waste provider
Flexible business waste and recycling collections up to 3 times a day, 7 days a week
Amazing support available 24/7/365 from our specialist commercial waste collection team
Zero-to-landfill, with all non-recyclable business waste sent to generate Green energy.
Service Extras, like compliance certificates, weighing and data, and posters.
Responsible processing of materials in our award-winning facility

London-based rubbish clearance designed for the customer in mind
Our London based junk removal services work with the customer in mind. We are always available 24/7, and our team is always happy to assist with any urgent issues.
Whether you're in North London or any other part of the capital, our London rubbish collection service is cost-effective, quick and reliable. We are one of the most trusted waste management companies in London.

Online Customer Portal
Once you become a customer with First Mile, you will have access to our customer portal. This allows you to place and track orders, check invoices or report a problem.
Click here for more information on how to register as a customer.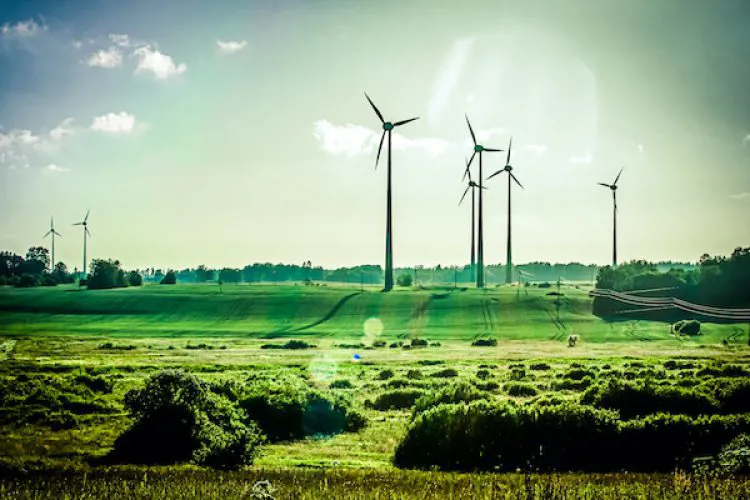 Eco-friendly Rubbish Removal
At First Mile our approach is a recycling first approach. We try to recycle all the waste we receive from
coffee grounds
to
glass
and
paper
.
We also try to reuse some items that have been sent away for recycling, like
electronics
.
If the rest of the waste cannot be recycled, we do not send this leftover waste to landfill. Instead we incinerate the waste, which creates energy to power homes and businesses.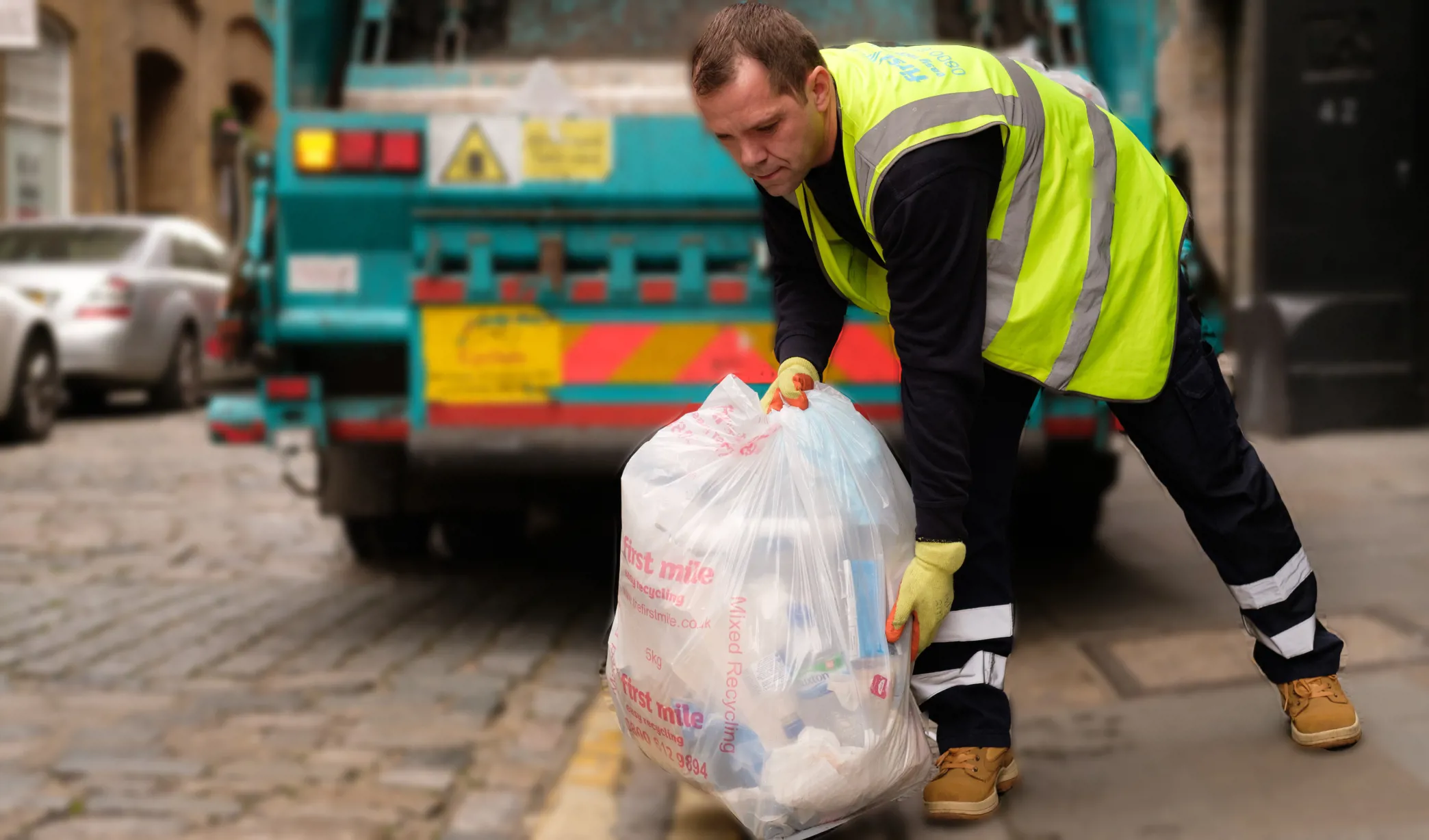 London Rubbish Removal
First Mile's eco-friendly rubbish removal is available across London and nationwide. No matter where you are based, whether in
North London
or another part of the capital, we can help.
With our London-based rubbish removal service, the congestion charges will not affect the price of our services, and we can all enjoy a greener, cleaner London together.