Helping Birmingham businesses be greener
Join thousands of businesses in Birmingham who are reducing their carbon impact with our range of recycling, waste, and circular economy services.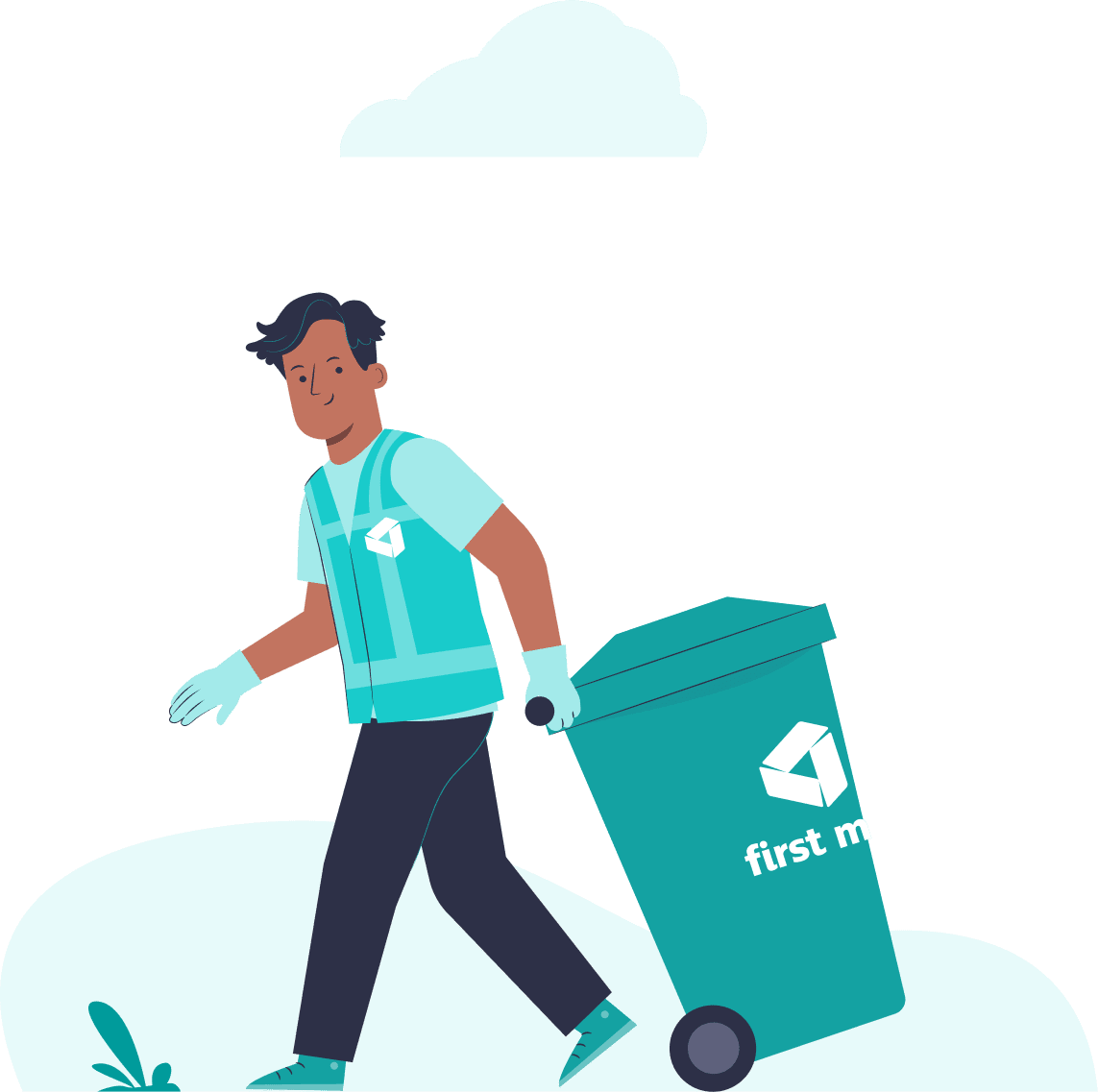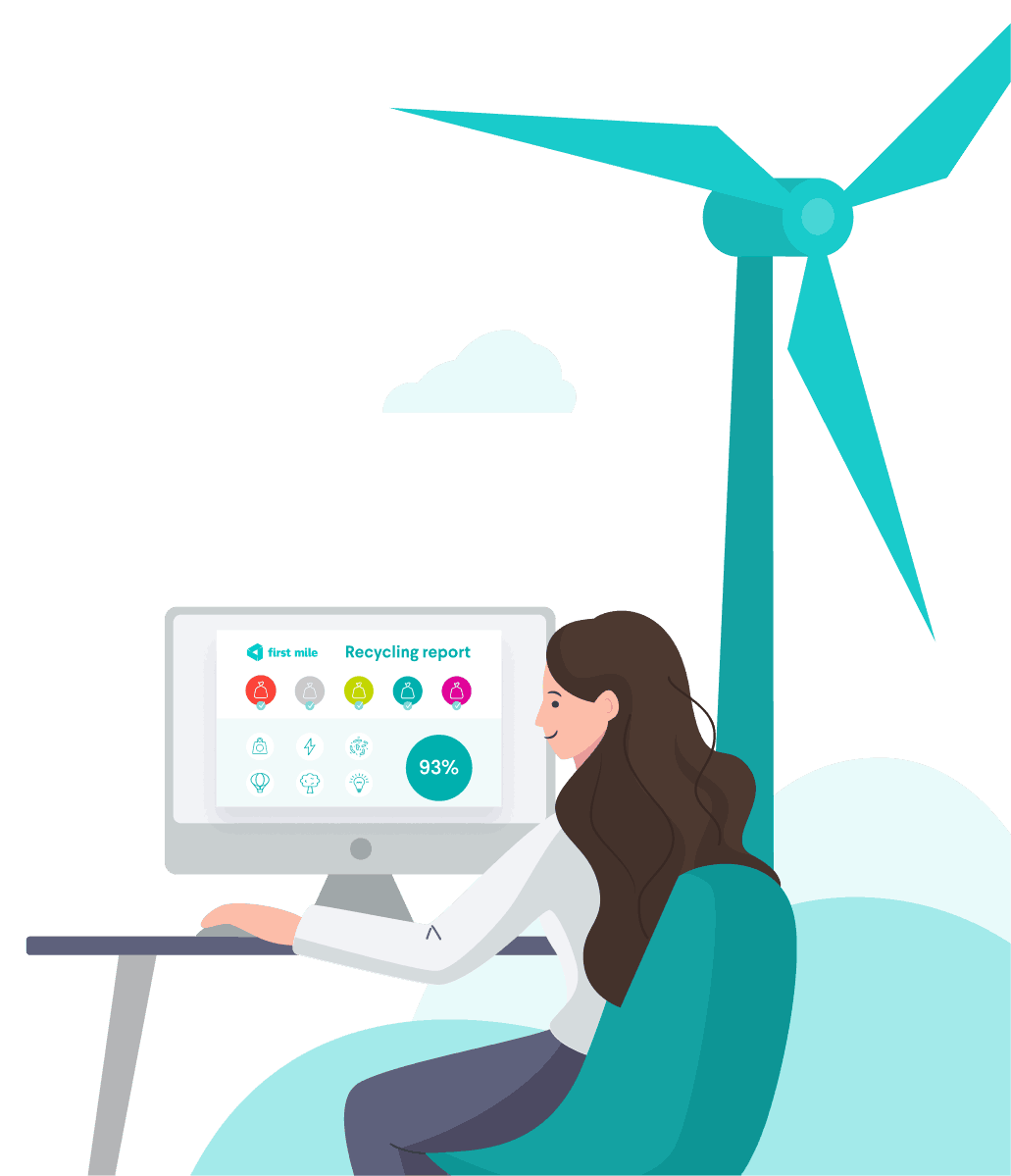 OUR SERVICES
Supporting Birmingham businesses with our range of recycling and waste management services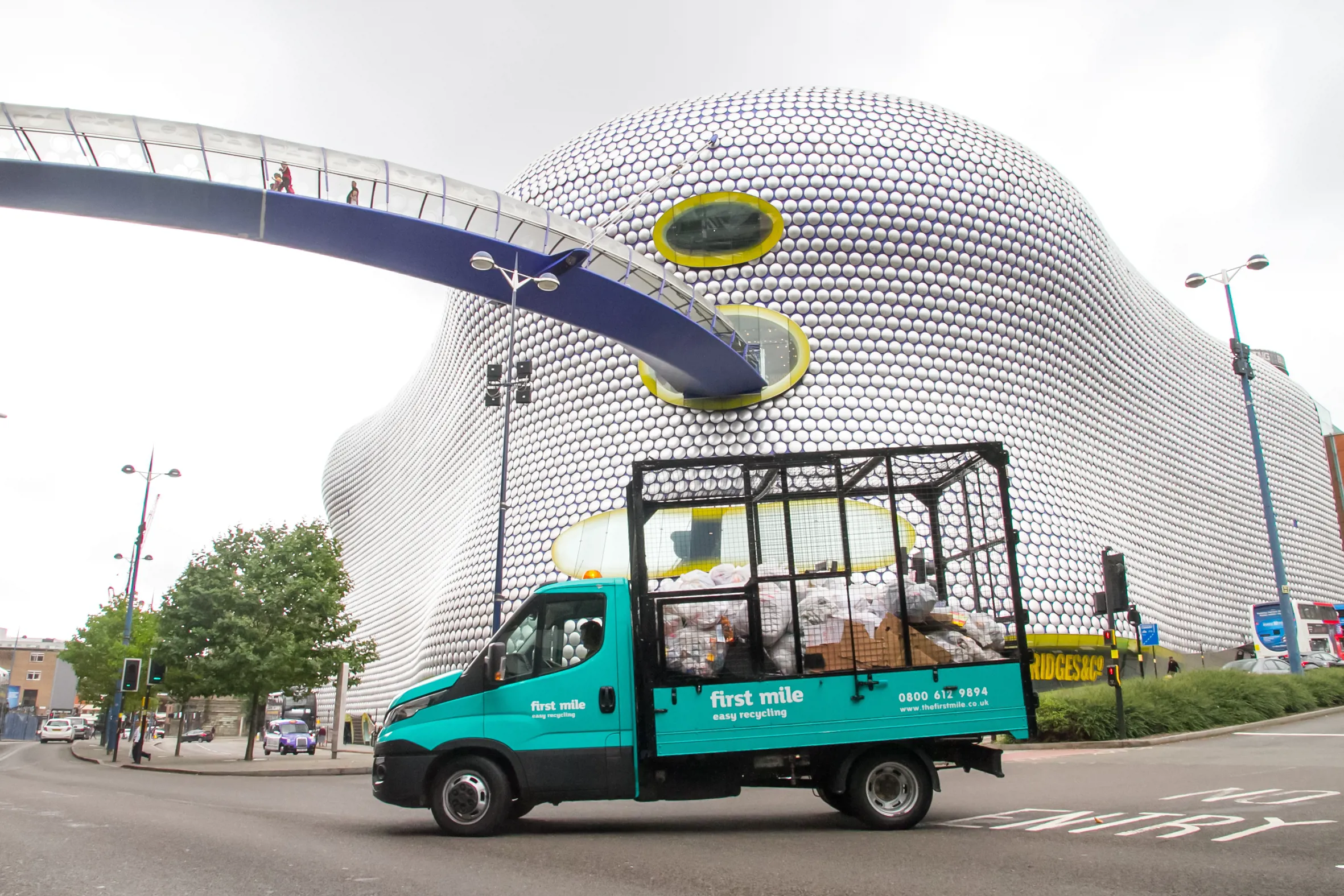 Business Recycling in Birmingham
If you're browsing the recycling companies Birmingham has to offer, look no further than First Mile.
Waste collection services in Birmingham belong on the map for their exemplary recycling rates, and we'd love to work with your business to make that a reality.
First Mile is leading a recycling revolution, helping thousands of businesses across the country to leave a greener footprint on the planet by recycling their waste to the max.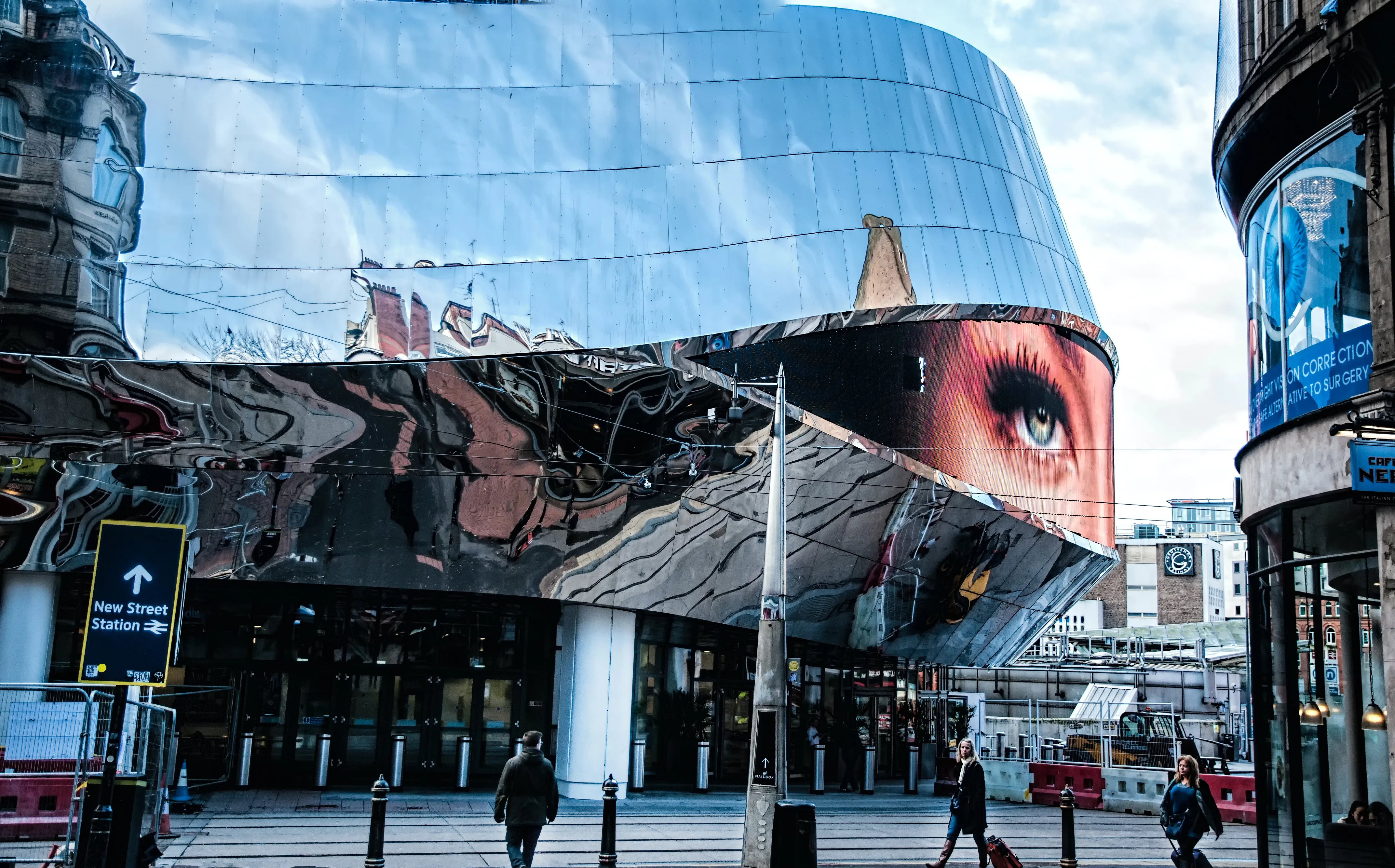 Responsible Waste Management in Birmingham
Our super-efficient recycling schedules fit flexibly around the unique needs of your business and is supported by exemplary customer service that's on hand 24/7.
We take a community approach to the environment, engaging with local BIDs and other organisations to tackle wider environmental issues in the city, as well as developing projects to save businesses money and help them to improve their waste management and recycling rate.

With First Mile, business recycling in Birmingham couldn't be easier or greener!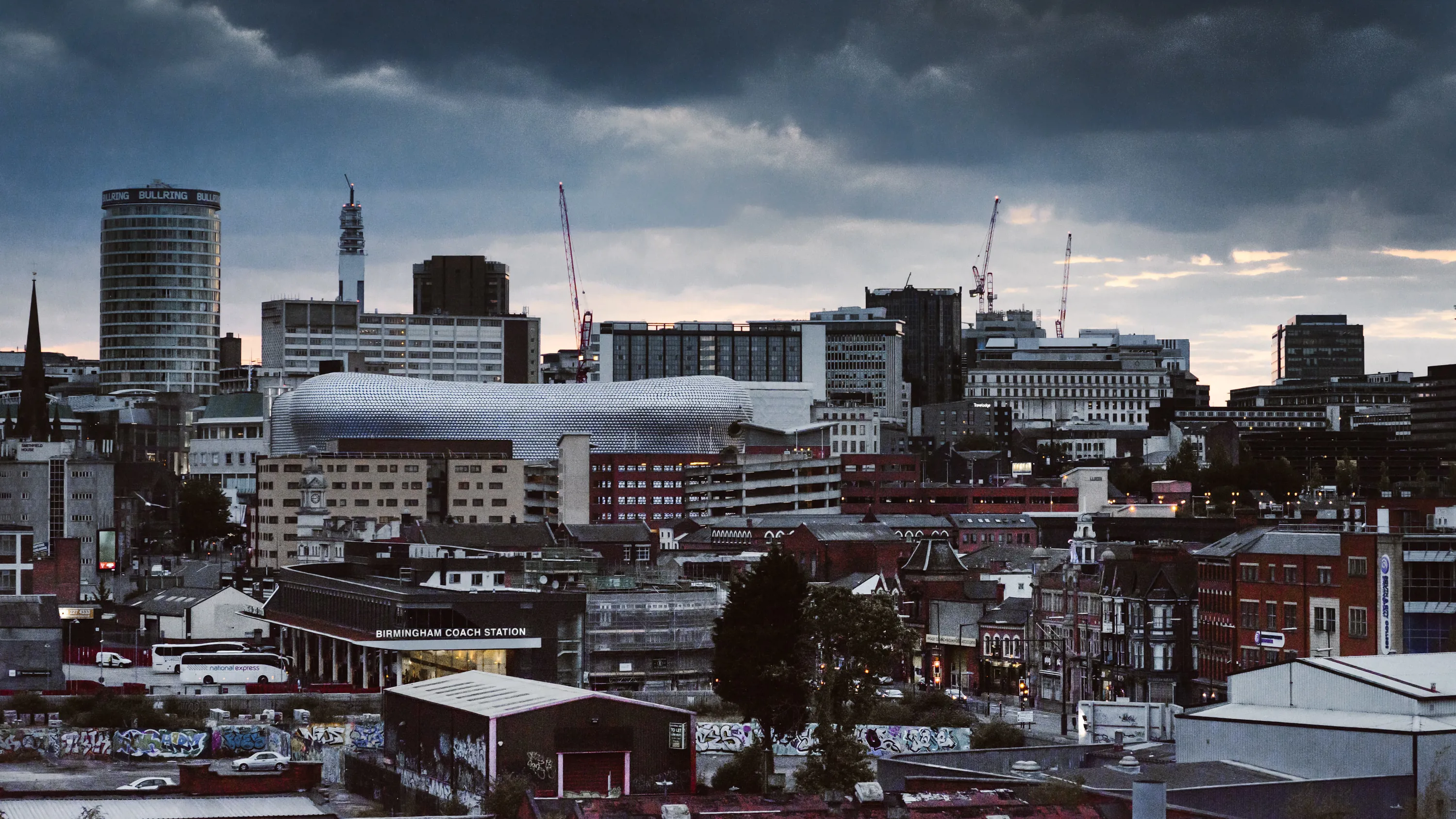 Free waste transfer notes and documentation
Once you are signed up as a customer, we will send you your Waste Transfer Note free of charge. This will ensure you are compliant as a business and prove that you are handling your waste responsibly.

We also offer secure destruction certificates for our secure and sustainable data destruction services, amongst other documentation you may need.
Commercial Waste Management Birmingham
When it comes to commercial recycling Birmingham is working hard to raise its rates, and your company can relax because we're all about making it simple.
Explore our range of over 25 innovative recycling services, Benefits and our exciting Service Extras to take your Birmingham business recycling rate to the next level.
First Mile's Birmingham Services FAQs
What happens to business waste after you've collected it?

First Mile is responsible for collecting and disposing of all your rubbish in a professional, secure, and environmentally-friendly manner in Birmingham

Your rubbish and recycling is taken to our sorting facility in Oldbury, where it is first sorted and source seperated to ensure as much waste as possible is recycled.

Recycling is then sent on to our specially selected partners who are responsible for recycling specific materials. Any waste that cannot be recycled is sent to generate green energy - nothing is sent to landfill.
How soon can I set up a waste collection waste disposal?
Why is waste management important in Birmingham?

Each year, more than 463,000 tonnes of waste is collected in Birmingham.

Managing these vast quantities of rubbish is important for keeping our streets clean and the environment safe from pollution.

Roughly 45% of the UK's waste gets recycled, with the majority of the rest being sent to landfill or incinerated. In Birmingham this rate is even lower at 22.1%.

In landfill, the decomposing waste produces gasses, such as methane, that damage the ozone layer and contribute to global warming.

By managing our waste properly and recycling more, we can lessen the damage we cause to the environment.
Why use First Mile in Birmingham?

As one of the leading waste management companies in London, Birmingham and the UK, First Mile has already helped over 30,000 businesses to reduce their carbon impact with our range of recycling services - with over 200 new businesses signing up each week.

By choosing First Mile, you'll benefit from a low cost, reliable service, a 24/7 helpdesk, and free monthly reporting. You can also find our accreditations on the homepage and our certificates and insurances here.
What makes First Mile different from other waste management companies in Birmingham?

At First Mile, we don't just manage your waste professionally and securely - we are also committed to a zero-to-landfill approach. That means that we will recycle and reuse as much of your waste as possible.

Anything that can't be recycled or reused will then be taken to a waste-to-energy facility, where it will be incinerated in a process that generates electricity and heat which is used to power homes. Any remains that can't be burnt are salvaged to become building materials, so it's all put to good use rather than going to landfill!
Get in touch
We'd love to hear from you to discuss your recycling needs and provide a tailor-fit quote for your business.