Black History Month is a time to celebrate the incredible achievements and contributions of Black individuals and communities throughout history and in the present day. At First Mile, we are committed to supporting and collaborating with businesses that share our vision of a sustainable and diverse future.
We wanted to shine a spotlight on a few of the amazing black-owned businesses we've worked with in 2023, each with a unique story and commitment.
Stork Restaurant: Navigating Culinary Boundaries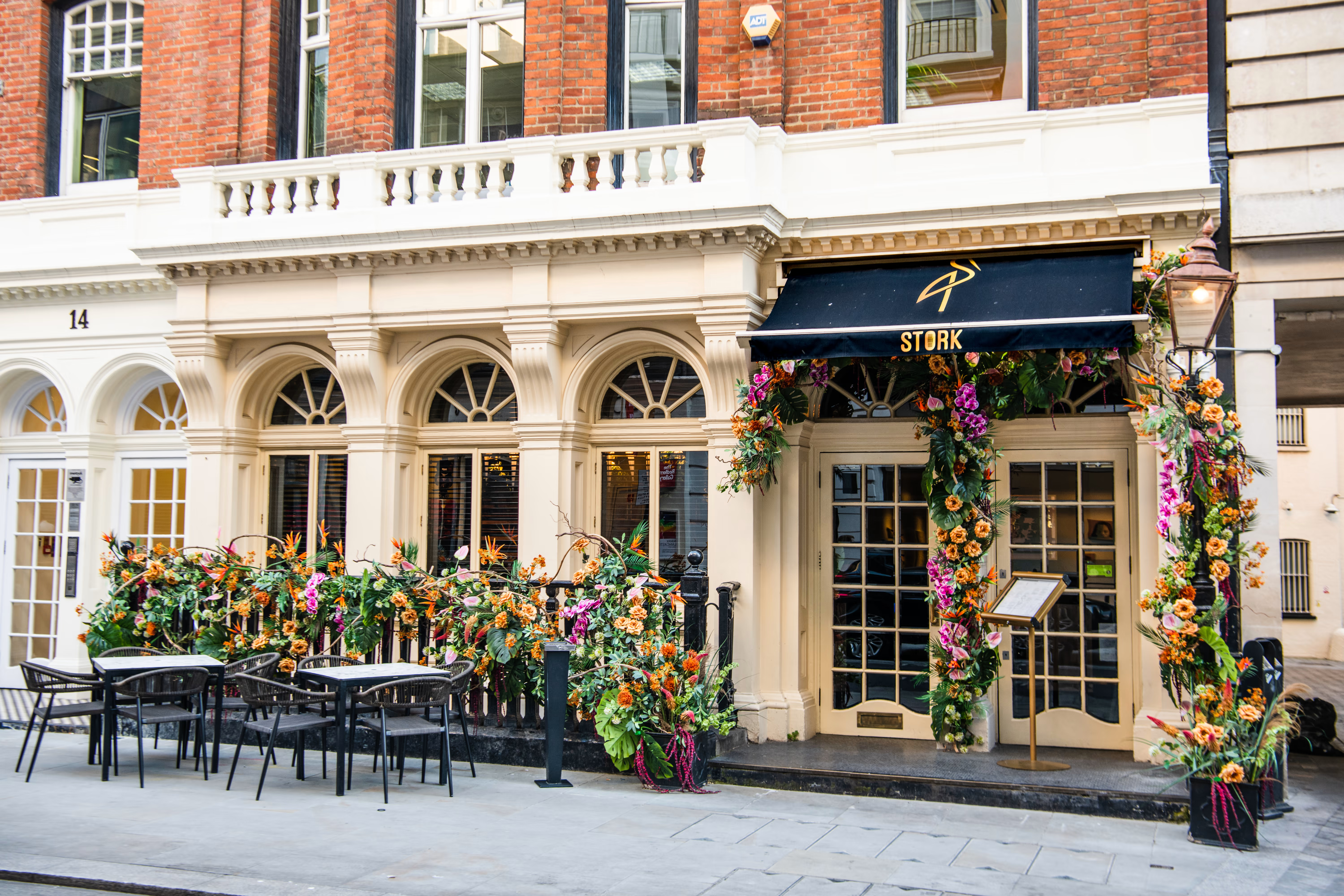 Stork Restaurant, located in the heart of Mayfair and owned by Michael Adjovi Kalu and Nadina Grigoras, is a culinary gem that brings together food, history, and art under the visionary leadership of head chef Nadith Rahman. Inspired by the incredible journey of the stork, this restaurant showcases the migration of African culinary inspiration to virtually every corner of the world.
The stork's remarkable 2000-mile migration symbolizes the fusion of diverse culinary traditions, and Stork Restaurant embodies this spirit in its dynamic cuisine. With a menu that offers a journey through African flavours and influences, diners are transported on a culinary adventure like no other.
Nadith Rahman's commitment to excellence and innovation has made Stork Restaurant a culinary destination that celebrates the rich tapestry of African cuisine.
By embracing the diversity of flavours and ingredients from across the continent, Stork Restaurant not only tantalises the taste buds but also educates and inspires patrons about the heritage and history of African food.
13-14 Cork St, London W1S 3NS
Little Baobab: From a Journey to a Flavourful Destination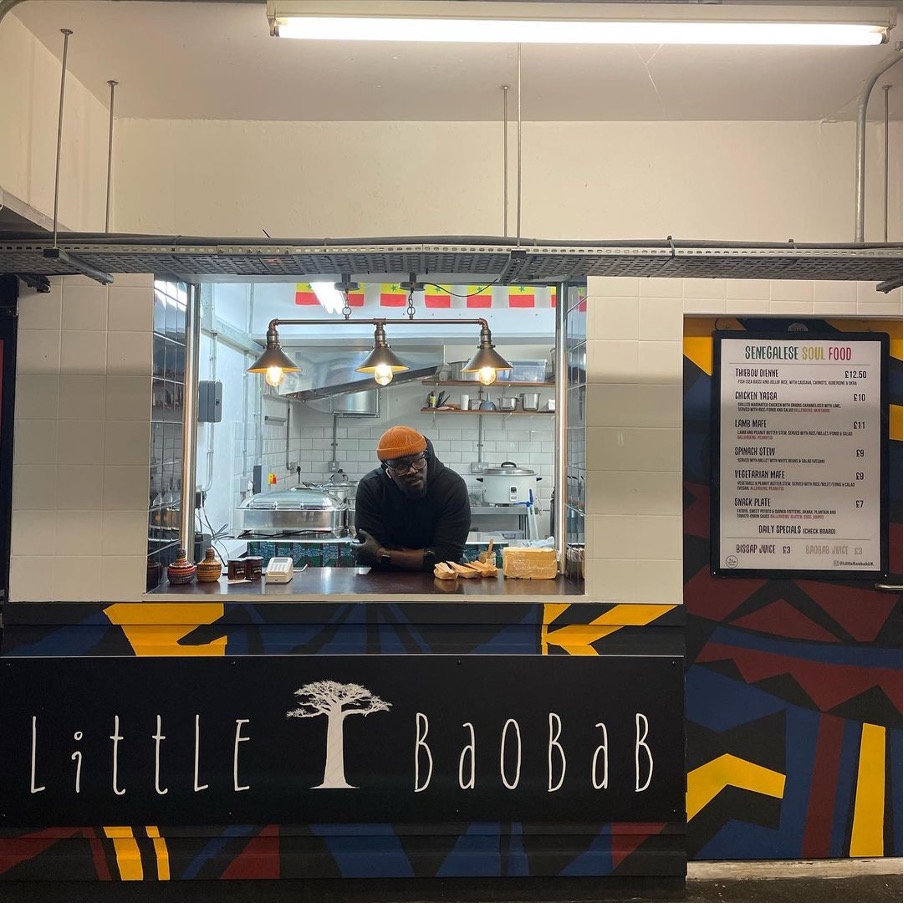 Khadim Mbamba, the founder and head chef of Little Baobab, is a testament to the power of passion and perseverance. Having arrived in the UK in 2010, he made a choice to invest his time and energy into learning the art of cooking instead of indulging in junk food.
Khadim's journey from a novice to a skilled chef began when he collaborated with a friend who ran a Moroccan food business. It was during this time that he discovered his innate talent for cooking and decided to share his culinary heritage with London. Recognising the scarcity of Senegalese food options in the city, Khadim embarked on the journey of creating Little Baobab.
Little Baobab is more than just a restaurant; it's a cultural experience. Khadim brings the vibrant and authentic flavours of Senegal to London, offering a unique fusion of good food and live music. With each dish prepared with love and dedication, Little Baobab has become a welcoming hub for those seeking the warmth of African hospitality and the richness of its cuisine.
Unit 504, Peckham Levels, 95A Rye Ln, London SE15 4ST
Black Girls Hike U.K.: Reconnecting with Nature and Heritage
Founded in 2019, Black Girls Hike U.K. is a trailblazing organisation that provides a safe space for Black women to explore the great outdoors. In a world where nature-related activities are often perceived as exclusive or unwelcoming, Black Girls Hike U.K. challenges the status quo.
The founder, Rhiane Fatinikin, is a true inspiration. Through nationwide group hikes, outdoor activity days, and training events, she encourages Black women to reconnect with nature and embrace the physical and mental benefits of spending time outdoors. Black Girls Hike U.K. fosters a sense of community, empowerment, and appreciation for the natural world.
At First Mile, we had the privilege of speaking to Rhiane Fatinikin on our podcast, Climate Heroes. She shared her vision, her passion for environmental conservation, and the transformative power of outdoor experiences. Her work with Black Girls Hike U.K. demonstrates that nature belongs to everyone and can be a source of healing, strength, and unity.
Patta: A Fusion of Fashion and Music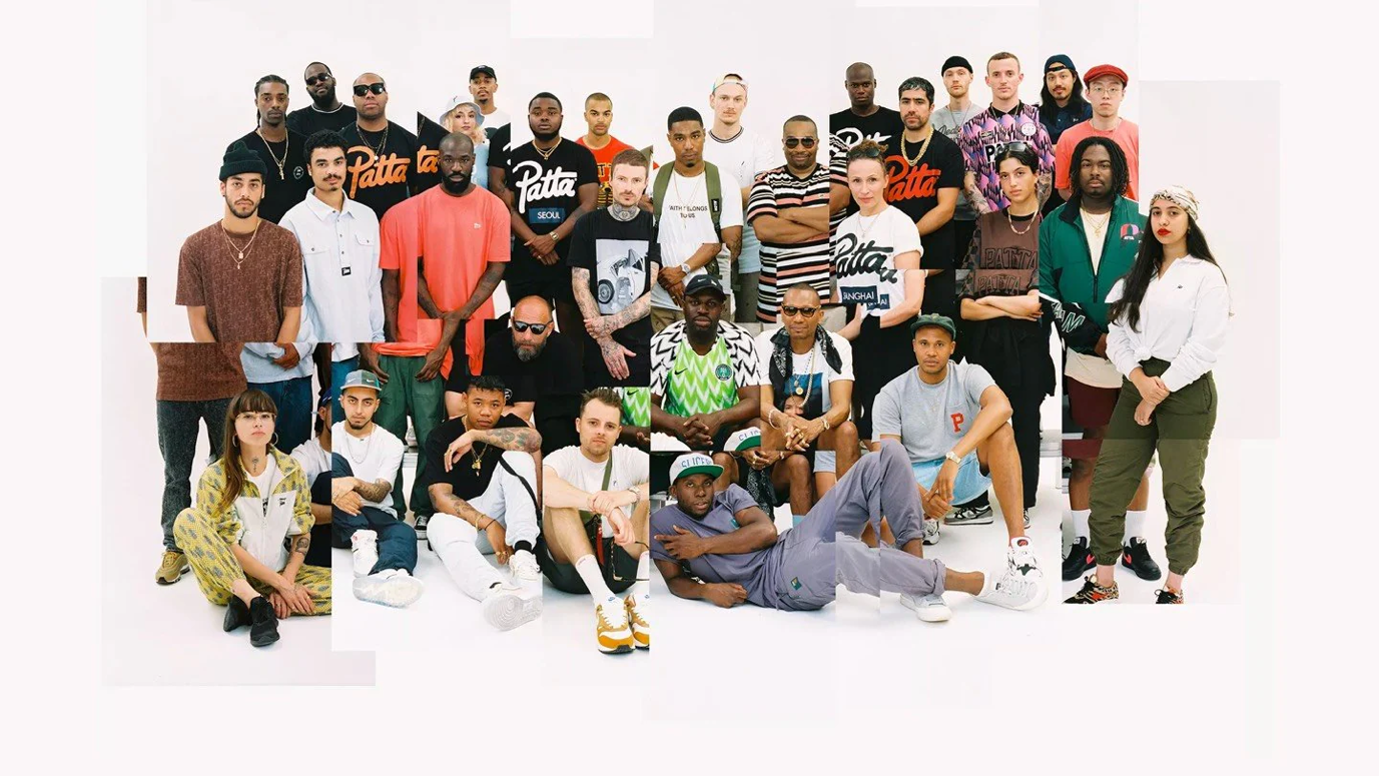 Patta, a renowned streetwear brand, was founded by Edson Sabajo and Guillaume 'Gee' Schmidt, two influential figures in the Dutch hip-hop and nightlife scene of the 90s and early 2000s. Edson made his mark as a DJ, while Gee was known as an MC and event host. Beyond their shared love for music, both had a deep passion for sneakers and records, which led to the birth of Patta.
While Patta originated in Amsterdam, it has now expanded to include stores in London, solidifying its presence as a global streetwear icon. The brand is known for its unique designs, collaborations, and commitment to celebrating diversity and individuality through fashion.
Edson and Gee's journey from the music scene to the fashion industry exemplifies the power of following one's passions and the ability to create meaningful change through creativity and innovation.
6 Silver Pl, London W1F 0JS
The Prince of Peckham: Where the community comes together.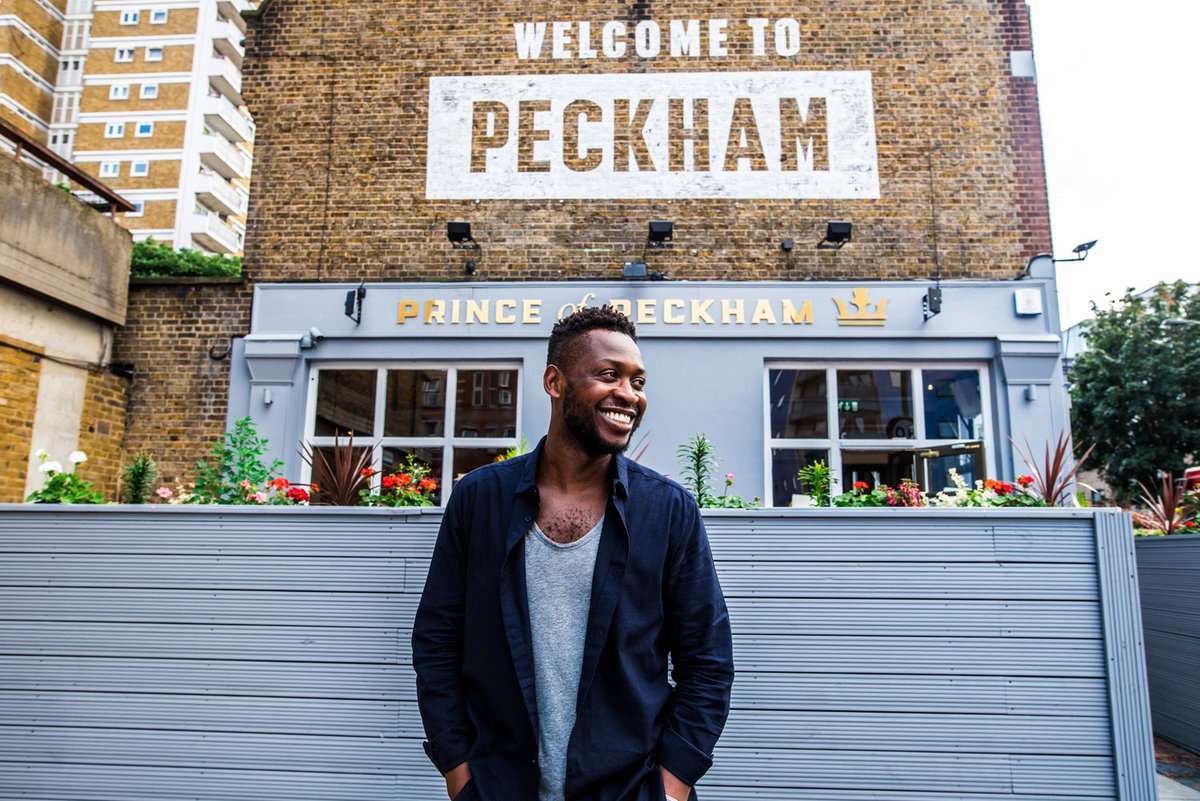 The Prince of Peckham is a pub in Peckham, London, owned by Clement Ogbonnaya. He was inspired to open the pub by his love of the 90s TV show Desmond's, which was one of the few shows on TV that he and his family resonated with.
Ogbonnaya grew up in South East London and went to school in Peckham. He describes Peckham as the place where he spent his formative years and made friendships that still exist today.
The Prince of Peckham opened in 2017 and has quickly become a popular spot for both locals and visitors alike. The pub offers a wide selection of food and drink, including locally-made craft beers and wines. It also hosts a variety of events, such as live music and quiz nights.
Ogbonnaya is passionate about creating a community space where people can come together to relax and have fun. He is also committed to supporting local businesses and suppliers.
1 Clayton Rd, London SE15 5JA
Blank Coffee: Your daily dose of Antipodean sunshine.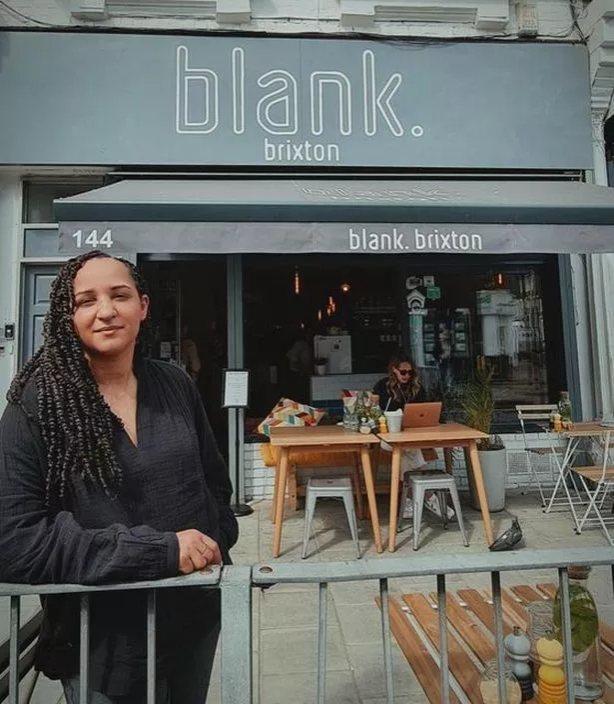 Blank Coffee is a coffee shop in Brixton, London that serves up delicious Antipodean-inspired brunch dishes and freshly roasted coffee. They are committed to using fresh, high-quality ingredients and supporting local businesses.
With over 18 years of experience making coffee, customers know they're in good hands – everything from the café is also made by hand too, using the freshest British ingredients.
144 Acre Ln, London SW2 5UT
At First Mile, we believe in the power of partnerships that drive positive change, and these businesses embody that spirit.
As we celebrate Black History Month, let us not only recognise their achievements but also support and amplify their voices. Together, we can create a more inclusive and diverse future, where everyone's talents and contributions are valued and celebrated.