Join us for inspiring conversations with the people and businesses at the forefront of the fight against climate change. In Season 5, we'll be exploring how AI can save the planet, how to lower your carbon footprint with plant-based meat, how to make more sustainable investments, and much more.
Our first episode airs this Wednesday 5th October with Olio Co-Founder and CEO Tessa Clarke. Tessa is a passionate advocate for food sustainability, and she'll be sharing her insights on how AI can be used to reduce food waste and build a more sustainable food system.
In future episodes, we'll be speaking with experts on AI and climate change, representatives from leading plant-based meat companies, sustainable investment advisors, climate activists, and thought leaders.
On this podcast, we meet and showcase the businesses & start-ups, scientists, academics, activists, and dreamers who are building solutions to the ongoing climate crisis. We highlight positive and innovative approaches and are optimistic and passionate about reversing climate change.
A look back at our Season 4 guests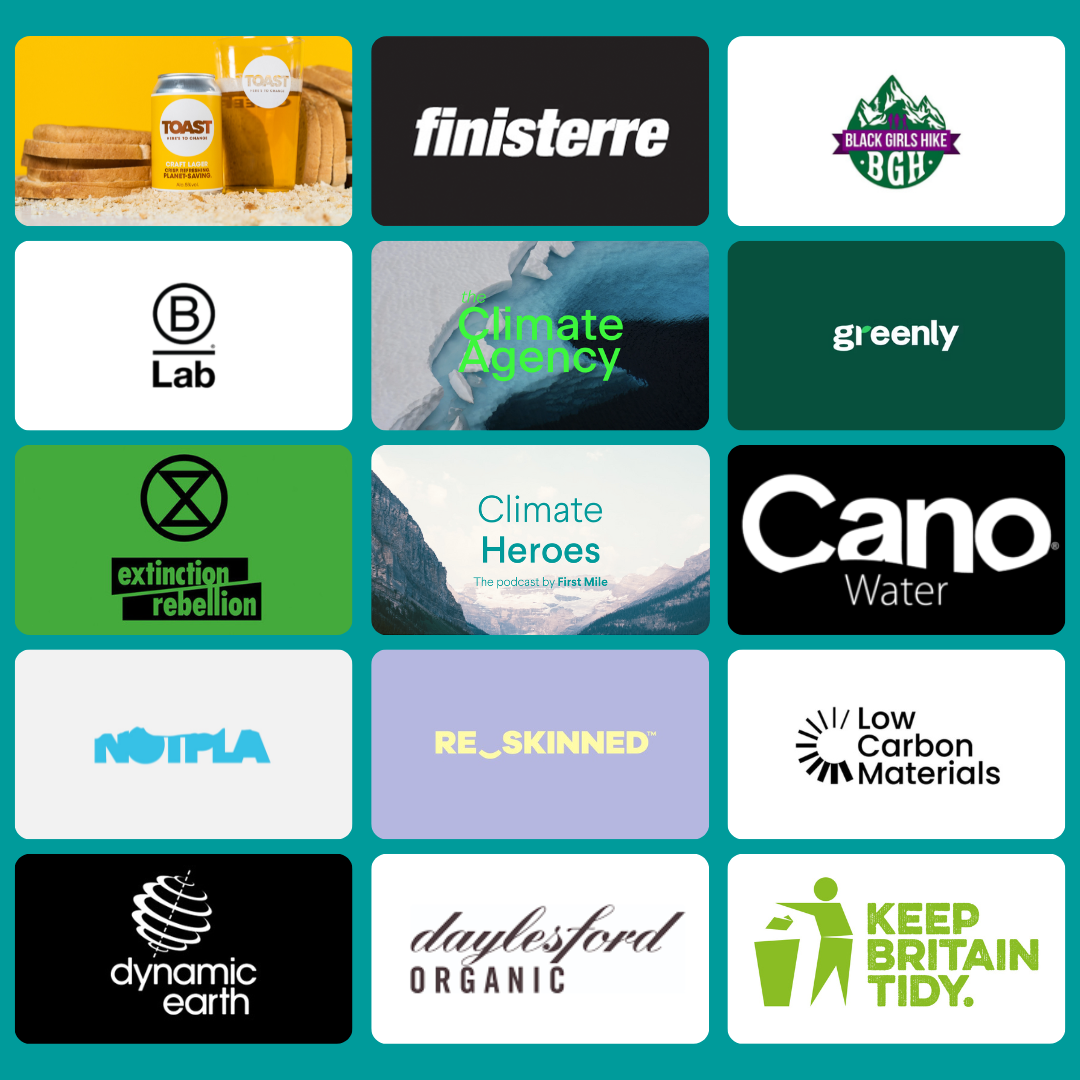 We've had guests from lots of different industries, including Earthshot Prize winner Notpla, Extinction Rebellion and their fight for change, and Toast Ale who brew beer from surplus bread.
You can find links to each episode on our website, and the podcast is also hosted on Spotify and Apple Podcasts.
Here's a full episode rundown of season 4.
"I've been arrested 6 times" Extinction Rebellion's Nigel Harvey on his fight for a greener world.


"Paper straws are worse than plastic": Plastic myths debunked with Dr Chris DeArmitt.


Dr Anna Scott from Keep Britain Tidy discusses ways to reduce our consumption.
Making beer from bread: Louisa Ziane on Toast Ale's mission to tackle food waste


What is light pollution and "light shaming"? Recolight's Nigel Harvey explains.


How to win £10k by binning your litter with LitterLotto.


Your eco-conundrums explained with Georgina Wilson-Powell


"Nature should be for everybody" Rhiane Fatinikun from Black Girls Hike discusses diversity within the outdoors community.


Josh White from CanO Water on disrupting the water industry by putting water in a can.


"There's never been a more important time for organic farming" Daylesford Organics' Henry Unwin explains.


"Becoming a sustainable business by achieving net zero" Anthesis' Stuart McLachlan explains.


"Why the Ocean's future is key to our wellbeing" Finisterre's Tom Kay explains.


"Pioneering for change" Ceris Turner-Bailes on WasteAid's mission.


"Surviving the food waste epidemic" with Oddbox's Deepak Ravindran.


"Can packaging made from seaweed solve the plastic pollution?" Pierre-Yves Paslier from Notpla explains.


"Creating a more sustainable fashion future" with Reskinned Co-Founder Ross Barry


"Constructing a net-zero world" with Low Carbon Material's CEO & Co-Founder Natasha Boulding.


"Spotlighting your businesses' carbon solutions" with The Climate Agency's Co-Founder Sophie Gallios.


"Empowering businesses to accelerate global climate actions" with Ecologi's Elliot Coad.


"Pioneering the B Corp movement in the UK" with James Perry, Co-Founder and board member of B Corp UK.


"Creating the UK's leading earth science centre" With Hermine Cockburn from Dynamic Earth


"Your guide to travelling sustainably" with Travel Matters' Karen Simmonds


What is carbon accounting and why is it important for businesses? Greenly Co-Founder Alexis Normand explains.
Subscribe to the podcast wherever you get your podcasts, and be sure to tune in for new episodes every other Wednesday.
We're excited to share these stories with you, and we hope you'll join us on this journey to a more sustainable future.