At First Mile, we are thrilled to announce that we have been awarded the prestigious Green Apple Award in recognition of our groundbreaking efforts to protect the environment and promote sustainability.
Our project, which involves the use of custom-built electric cargo bikes for waste collection and consolidation in Central London, has not only demonstrated our commitment to decarbonising our operations but has also contributed significantly to reducing our carbon footprint.
We are proud to be leading the way in the waste industry by adopting innovative solutions that benefit both our business and the environment.
Aiming for a greener future
Our journey towards sustainability began in mid-2022 when we introduced electric cargo bikes to collect waste and recycling materials from businesses across Central London. Our aim was clear: to fully decarbonise our fleet within the next five years.
These electric cargo bikes have proven to be a game-changer, helping us address various challenges we face in the waste management industry.
The Power of Electric Cargo Bikes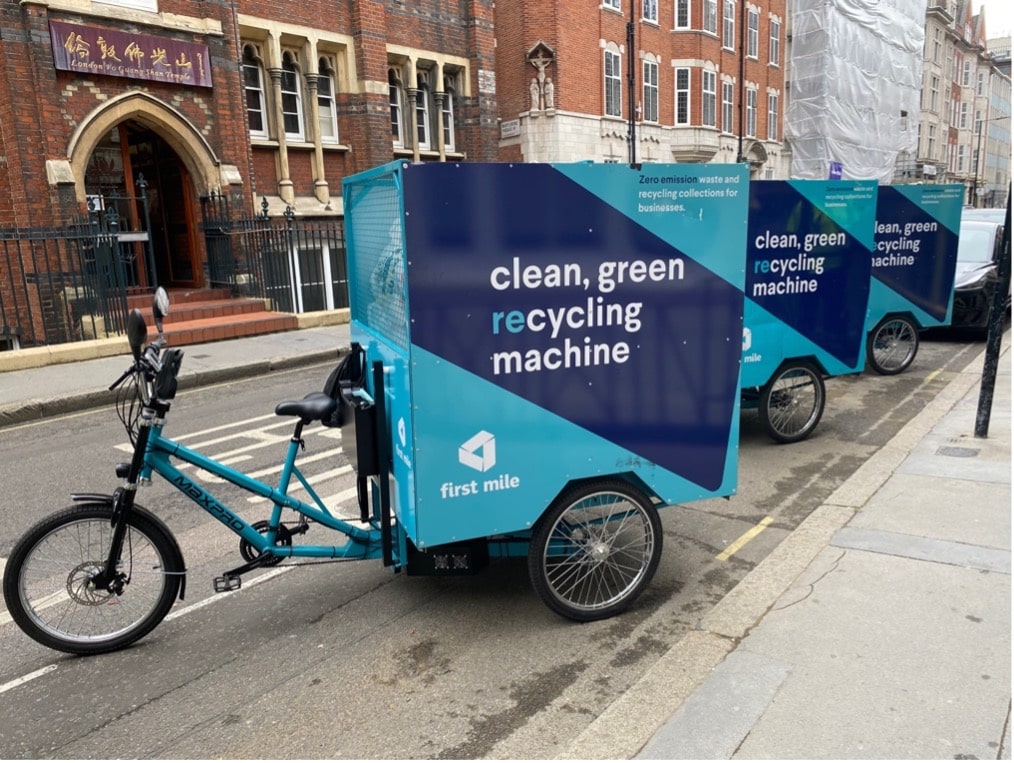 Our custom-designed electric cargo bikes are true workhorses, capable of carrying up to 200kg of waste each. They operate silently and emit zero emissions, making them ideal for navigating the bustling streets of London.
With a daily range of 25 miles on a single battery charge, these bikes are perfectly suited for urban collection.
The benefits of this initiative are far-reaching, with one cargo bike boasting the operational capacity equivalent to a 3.5-tonne truck while saving an impressive 20.26 kg of CO2 emissions daily.
To date, our partnership with 1,430 customers has helped us avoid over 500,000 kg of CO2 emissions.
Additionally, our fleet is fully compliant with Ultra Low Emission Zones (ULEZ) regulations and exempt from congestion charges.
Beyond Emissions Reduction
But our project is about more than just emissions reduction; it's about creating a better quality of life for our community and our planet.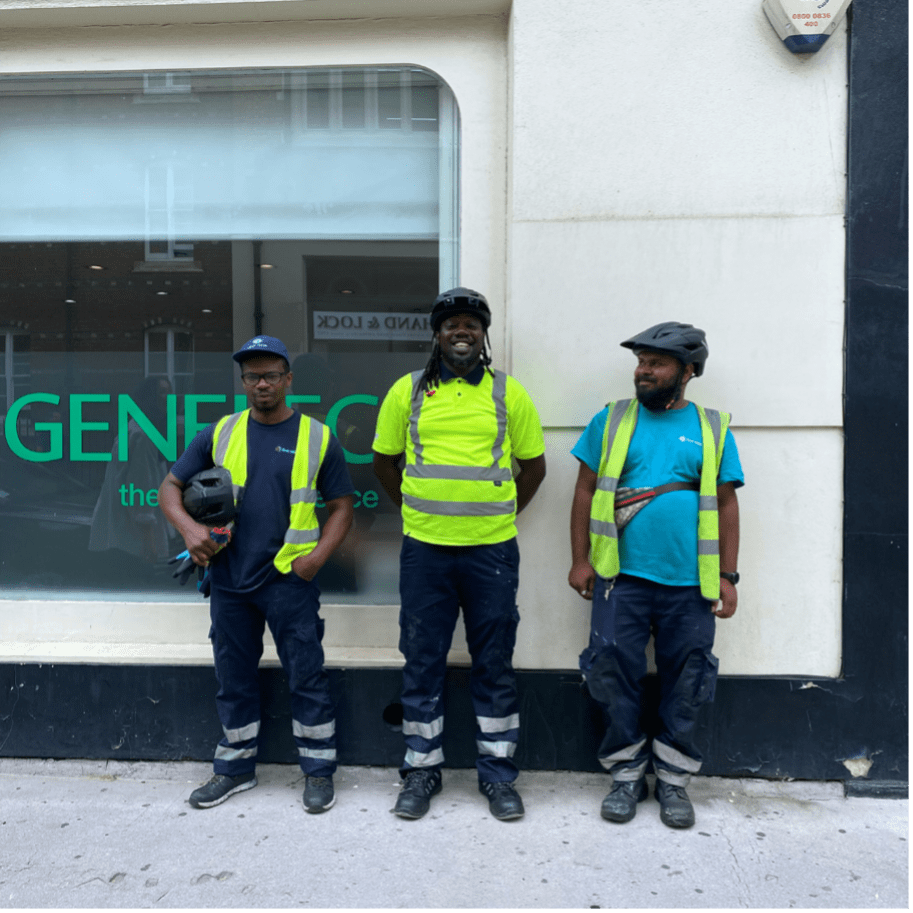 First Mile is proud to be at the forefront of waste management innovation with our electric cargo bike recycling initiative. We are creating new industry standards and investing in technology to further improve efficiencies and reduce carbon emissions.
Our next goal is to expand our fleet to 35 cargo bikes by the end of 2024, eliminating 30 trucks from London's streets. In the long term, we aim to have 75 operational bikes within five years.
This award is a testament to our commitment to sustainability and the environment, and we are excited to continue our journey towards a greener, more sustainable future for London and beyond.
Here are our CEO Bruce Bratley's thoughts on winning the Green Apple Award "To overcome the climate emergency we need to think through problems in a different way, innovating and working with partners to deliver positive outcomes with impact. We are delighted to have won this Green Apple Award for our cargo bike recycling because it has been a true team effort. This service, which saves 20kg per day per bike, would never have started had it not been for the co-operation of cargo bike pioneers, customers, suppliers and our team of riders."
- The First Mile Team