There's all sorts you can do to cut down on Christmas waste and do your bit to help the planet. An easy place to start is your festive wrapping paper.
Did you know that 227,000 miles of wrapping paper is thrown away every year - enough to wrap around the Earth's equator nine times!
That's why three years ago we launched our Cut The Wrap campaign to encourage greener Christmas wrapping paper choices, and we're doing it again to help spread the word and save the planet.
Many people are unaware that Christmas wrapping paper often can't be recycled as it is regularly plastic-based, dyed, laminated and decorated with non-recyclable embellishments, such as glitter. This means that any non-recyclable wrapping paper has to go to waste and will more often than not end up in landfill contributing to greenhouse gases. But by using recyclable and recycled paper, your wrapping creations can contribute to the circular economy.
How do I know if my wrapping paper is recyclable?
There is a quick and easy test you can do to check if your paper is recyclable, widely known as The Scrunch Test.
What is the scrunch test?
Scrunch your wrapping paper into a tight ball
Wait for a few seconds. If the paper stays in a ball, it's recyclable. If the ball starts to open, it's not recyclable.
Remove any sellotape, ribbon or plastic gift tags before placing in your Mixed Recycling bin!
Christmas wrapping paper with glitter, foil, sticky tape and decorations such as ribbons and bows are unrecyclable. Glitter for example is made from tiny pieces of plastic bonded together with aluminium which cannot be separated for recycling, so it has to be disposed of in General Waste.
Eco friendly wrapping paper
Fortunately, many UK supermarkets are moving towards eco-friendly, recyclable wrapping paper. This year, popular supermarket shop Morrison's have removed all plastic from its Christmas gift wrap packaging and wrapping paper, making it fully recyclable.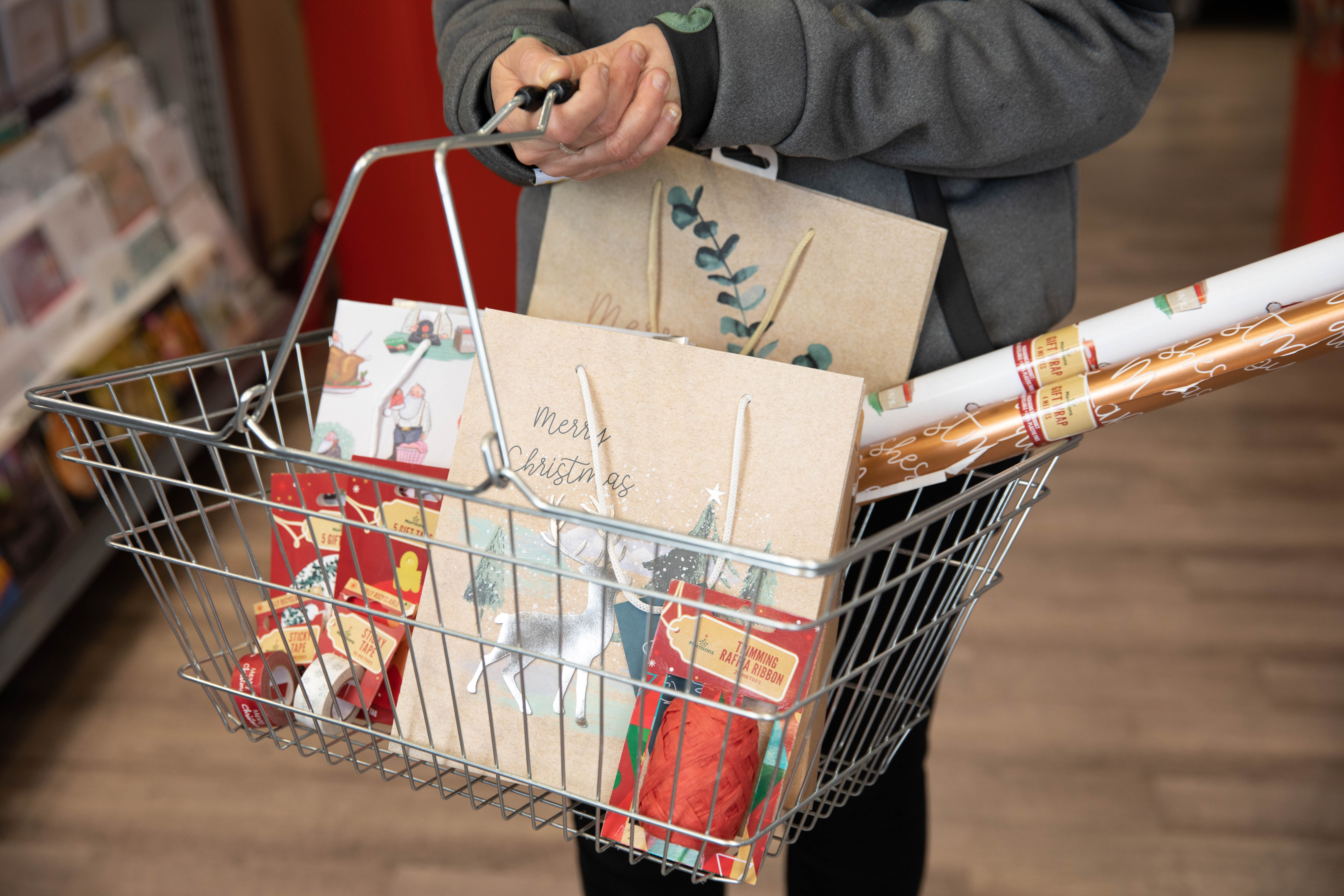 Recycling with First Mile
Recyclable wrapping paper can be recycled at home, or at work through First Mile's Mixed Recycling stream. It's perfect for recycling everyday items such as paper, envelopes, cardboard, plastic packaging, aluminium cans & foil.
If your business generates a large amount of waste from an individual material, it's worth diversifying your streams to improve your recycling rates and keep costs down. For businesses with more paper waste, we offer a dedicated Paper Recycling stream.
Cut The Wrap
But recyclable wrapping paper isn't the only way to sustainably gift wrap, you can also get innovative with household items with our Cut The Wrap campaign.
Our Cut The Wrap mission is to spread awareness and inspire everyone to get creative when it comes to wrapping, choosing eco-friendly alternatives such as newspapers and magazines, recycled brown paper and cloth. Need some inspiration? We've got it all wrapped up below with some wonderful examples of what you can do.
Be sure to share your festive eco-creations with us using #CutTheWrap
Happy Wrapping!

How to get started with First Mile
If you set up recycling streams with First Mile, you'll not only recycle more of your waste, but you'll also save money. This is because separating your recycling is cheaper than throwing it all in general waste.
If you're interested in joining over 30,000 businesses to reduce your carbon impact with our range of over 20 recycling streams, don't hesitate to get in touch today!