If you're dreaming of a green Christmas this year, you're not alone.
Increasing concern for the environment means a lot of us are turning our backs on the consumerism and waste of the festive season. We want to celebrate, but we don't want it to cost the earth.
Luckily, there are ways that we can be kind to the planet, as well as each other, at this time of year.
Recycling unwanted gifts
It's been estimated that over 21 million of us receive at least one unwanted gift every Christmas.
And one in ten of us admit to deliberately buying a gift for someone even though we know they won't like it. By Boxing Day, around 20% of our gifts are on already on their way to landfill .
How can you avoid giving (or receiving) unwanted gifts?
Think twice before buying clothing, cosmetics or fragrances – these are the most unpopular gifts.
Ask friends and family what they want before buying them anything. If you want to surprise them, ask for a few ideas and then pick one.
Consider reaching an agreement to only give presents to the children in the family (and make sure you ask what they want).
Tell people what you want. Maybe ask for experiences instead of things – such as tickets or vouchers, subscriptions or annual membership. If you don't want anything at all, suggest a donation to a charity of your choice instead.
Remember that presents don't necessarily have to be brand new. Play your part in the circular economy and support reuse by choosing unique gifts from second-hand shops and online stores.
And if you still end up receiving unwanted gifts this year, here are some ideas about what to do with them instead of throwing them in the bin.
Can you recycle Christmas cards and wrapping paper?
We throw away roughly 227,000 miles of wrapping paper every Christmas. Add to this all the cardboard and packaging material we use up at this time of year, plus the cards we send (around 150 million), and that adds up to a lot of rubbish.
How can you make sustainable choices with Christmas cards and wrapping paper?
Send e-cards to friends and family instead of paper cards and donate the money saved to charity.
Stop wrapping presents in paper all together and switch to fabric instead (like these reusable cotton fabric wraps), or use reusable paper gift bags, newspapers, magazines or recycled brown paper.
If you can't imagine Christmas without the paper wrapping, choose recycled paper. Avoid the glittery, shiny stuff because it's full of microplastics that can't be recycled. Most supermarkets now offer fully recyclable wrapping paper, the same goes for cards.
Christmas cards that do not contain glitter can be recycled using your Mixed Recycling bin. You can now buy Christmas cards and that's 100% recyclable after Waitrose and Morrisons announced in 2020 they'd be ditching glitter on all their Christmas cards, Christmas crackers and wrapping paper.
Take a look at First Mile's Cut the Wrap campaign that encourages people to make more sustainable wrapping choices.
Food Waste and recycling at Christmas
In the UK the average family throws away the equivalent of four million Christmas dinners. As well as being bad for our pockets, this Christmas waste is really bad for our planet.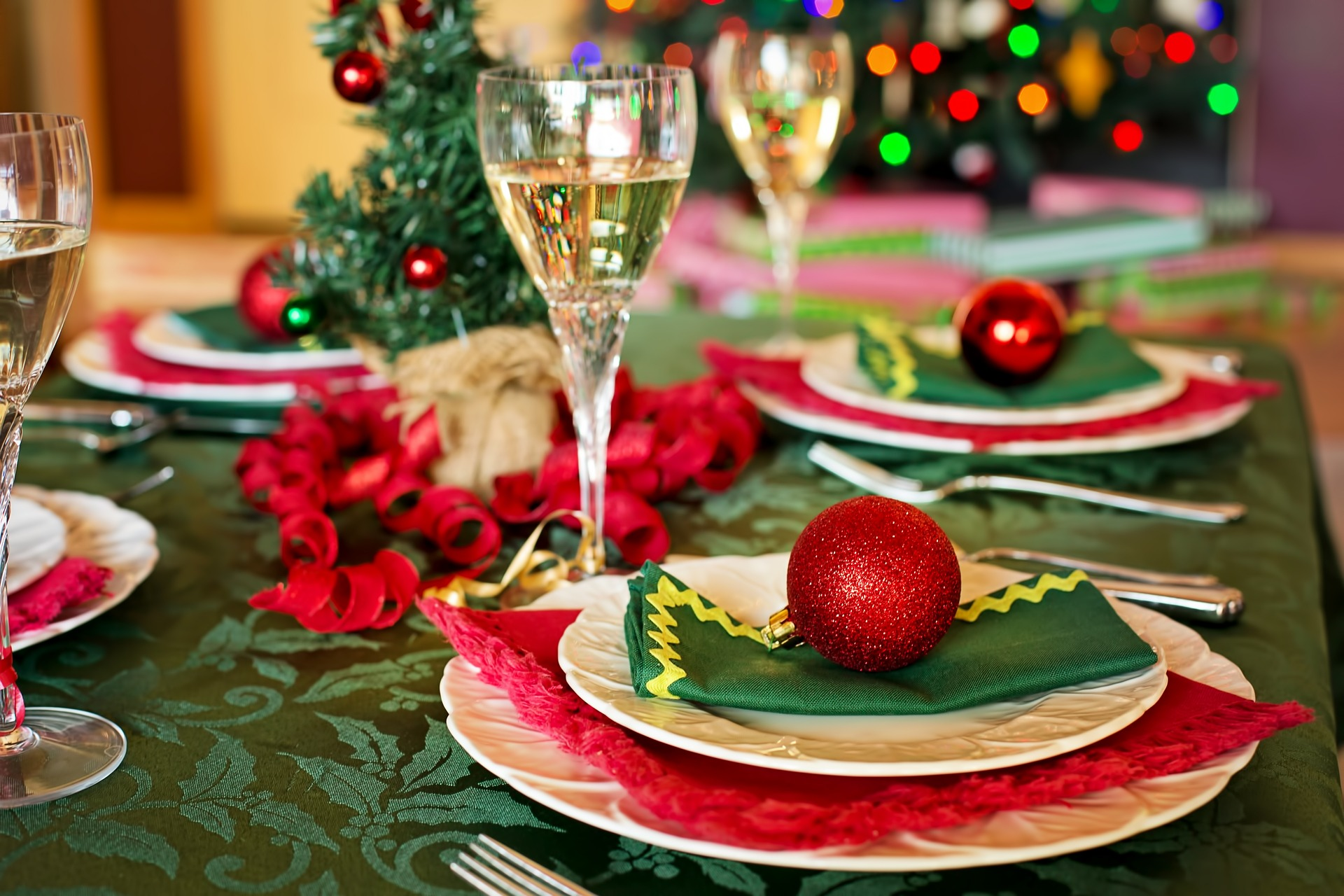 What can you do to avoid Christmas food waste?
Don't panic buy. Remember that supermarkets generally stay open for most of the festive period, apart from the Bank Holidays.
Make a list and stick to it. Limit the 'just in case' food.
Be mindful of 'use by' (not to be confused with 'best before') dates on meat, dairy and other fresh products. Will they still be safe to eat when you need them?
Store food properly. For example, a festive fruit bowl might look lovely, but all that fruit will last much longer if you keep it in the fridge instead.
Leftovers are actually tasty ingredients for your next meal. Use them up, don't throw them away.
Many of our festive favourites cannot be recycled. Pringles cans for example can't be recycled due to their composite tube, they can be reused for plastic bag or pasta storage though.
Take a look for more tips. And consider using First Mile's food-waste service to transform your uneaten mince pies and leftover turkey into renewable energy.
Recycling turkey foil and disposable turkey trays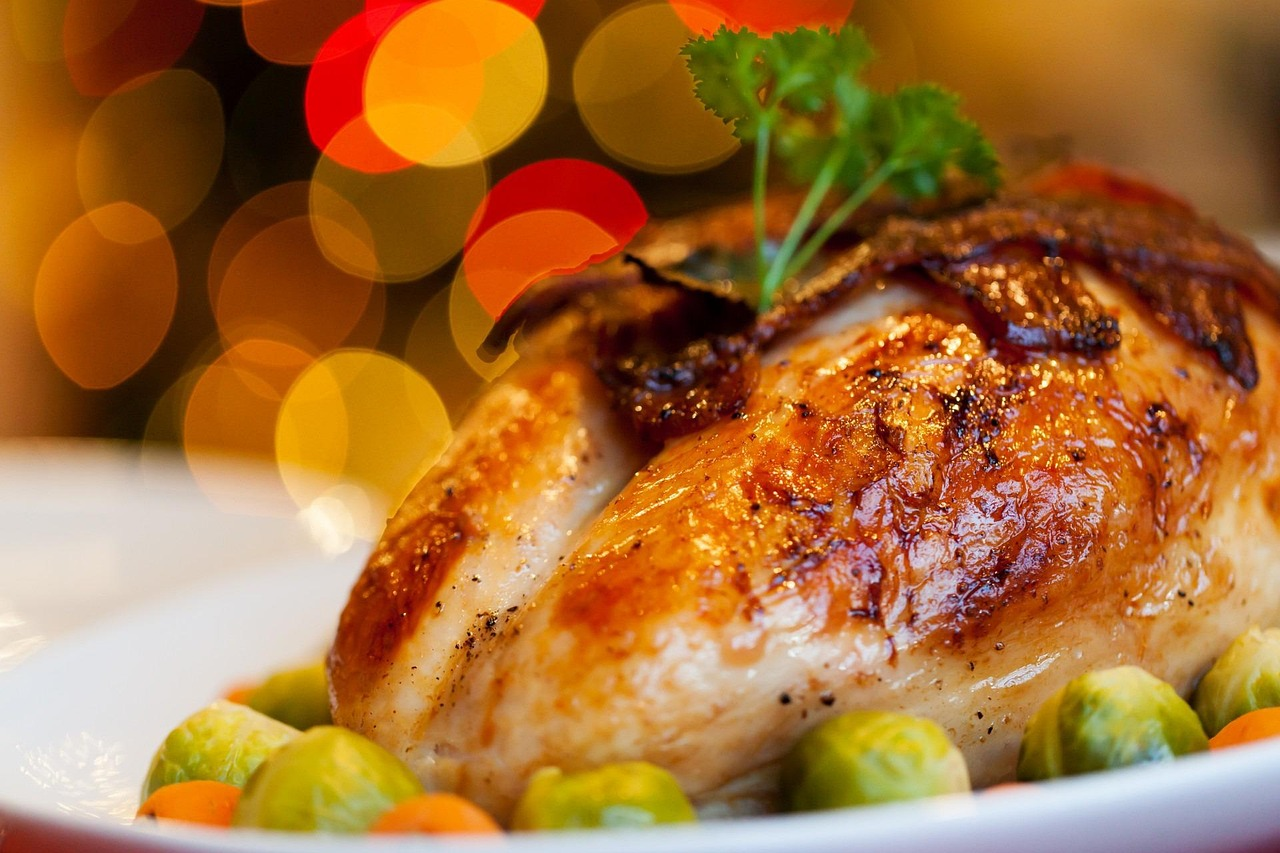 Although more difficult to recycle than some of the other festive items, turkey trays and foil can in fact be recycled this Christmas.
It's important excess turkey grease is scraped away before you place these in your recycling bin, we recommending scraping clean instead of rising as it saves water!
Recycling festive treats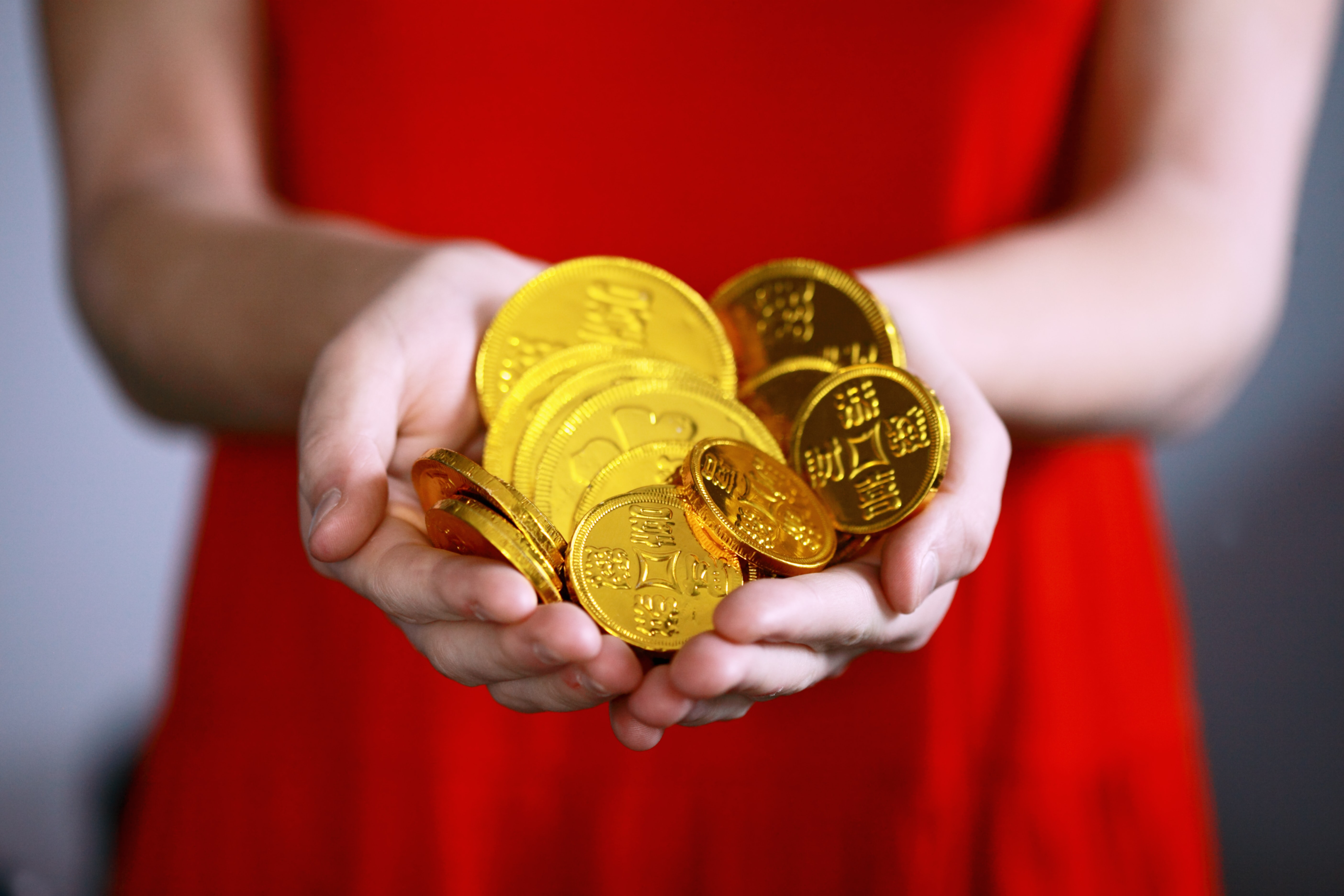 The UK eats around 208 million boxes of chocolate each Christmas, that's plenty of waste that can be recycled!
Although advent calendars usually contain three different materials (cardboard, plastic & sometimes foil). The good news is that all three of these materials can be recycled using your Mixed Recycling bin, as long as they are separated. You can do this by simply removing the advent calendar tray from the cardboard and peeling off any excess foil.
Chocolate coins are a festive favourite that are a little bit more tricky to recycle. The foil coating around the coin can be recycled, as long as the chocolate hasn't melted and the foil is clean. Unfortunately, the netting that usually holds the coins cannot be recycled and must be placed into General Waste.
Christmas tree recycling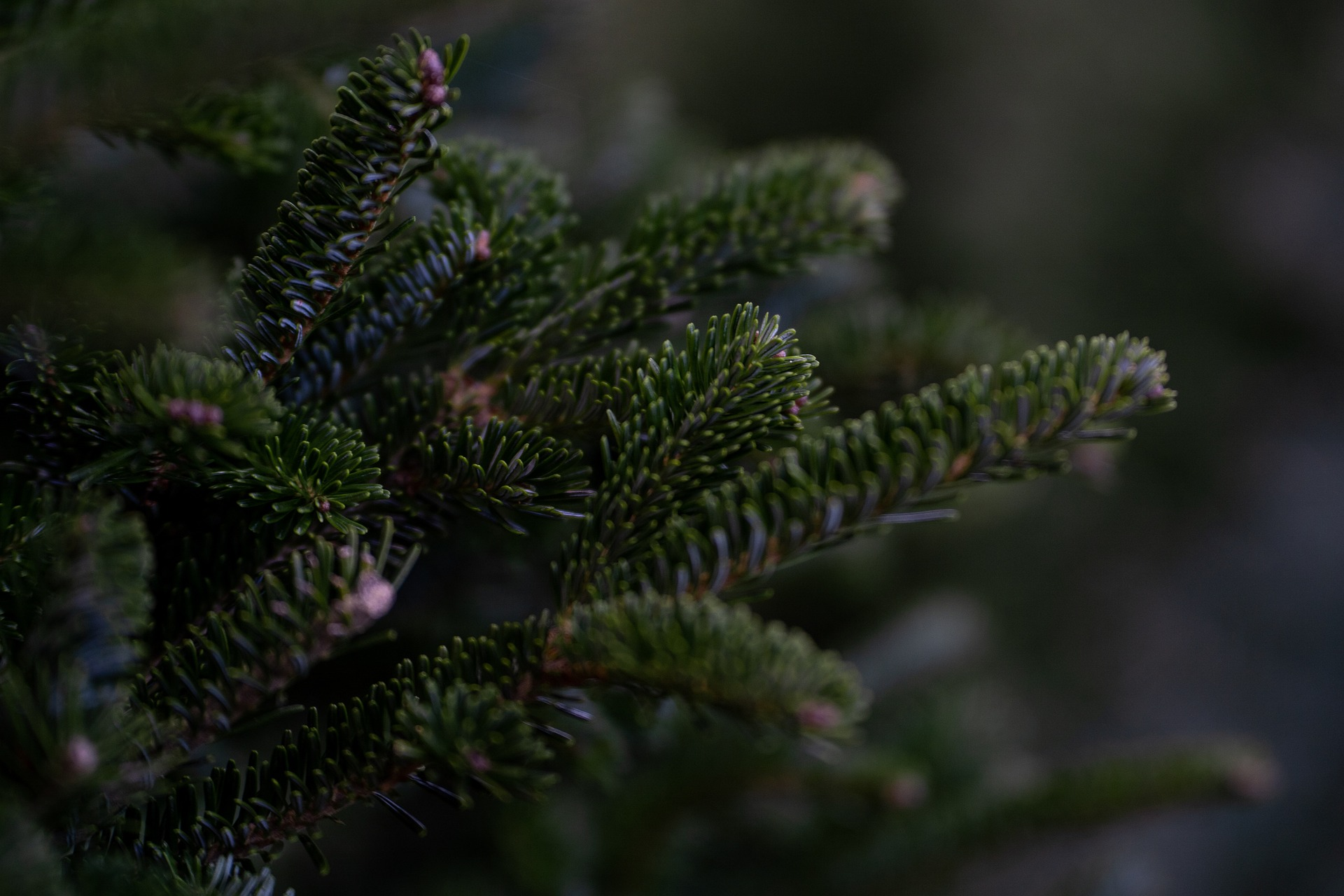 Artificial Christmas trees are made from a mixture of materials, including plastics, so they can't be recycled. But can it ever be eco-friendly to cut down trees?
Surprisingly, real trees tend to be the more planet-friendly choice as they absorb carbon while they grow, as well as being renewable and offering a home to wildlife.
Click here to book a Christmas tree collection with First Mile today.
Real or fake tree?
If you already own a fake tree, the best thing you can do for the environment is to keep using it for as long as possible (and then give it to a charity for resale and reuse when you decide to get rid of it).
If you prefer real Christmas trees, buy one from a sustainable source, ideally with an FSC logo or approved by the Soil Association. And make sure it's recycled later, rather than sent to landfill.
Consider renting your real tree. There are lots of farms that rent out trees, then replant them once the celebrations are over.
First Mile can recycle Christmas trees into compost which can be used to grow next year's trees.
Plastic packaging
Plastic can be really useful, but plastic pollution is a huge problem for the planet. There are an estimated five trillion pieces floating in our oceans, which are killing around 100,000 marine animals every year.
Each festive period, we throw around 125,000 tonnes of plastic packaging used for food alone. But how can we reduce this?
Here are a couple of do's and don'ts when it comes to recycling plastic at Christmas.
Recycling bubble wrap at Christmas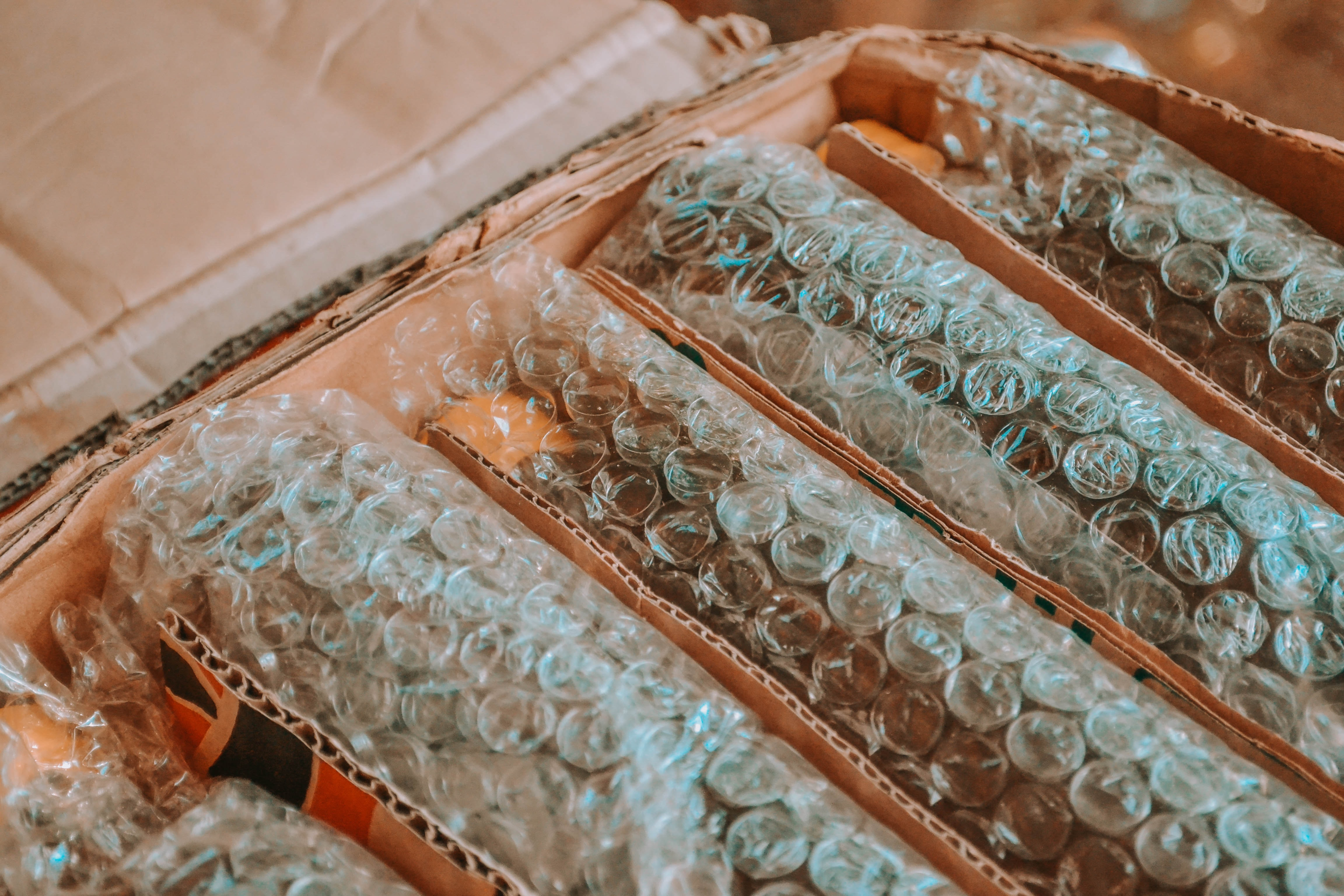 Unfortunately, bubble wrap cannot be recycled at home as it requires a specialist recycling stream. At First Mile we offer Flexible Plastic Recycling for businesses, ideal for recycling the harder to recycle plastics such as bags, cling film, plastic seals and bubble wrap.
If you're not sure if your soft plastic can be recycled at home, do a scrunch test. If the material expands after being scrunched into a ball, it usually requires specialist recycling or has to be placed in a household General Waste bin.
Can you recycle polystyrene this Christmas?
Polystyrene inserts commonly found inside electronics packaging cannot be recycled at home and isn't widely recycled elsewhere either, so it must be placed in your General Waste bin.
Polystyrene is also a highly flammable material and ignites at relatively low temperatures, making it difficult to reuse.
Recycling Christmas decorations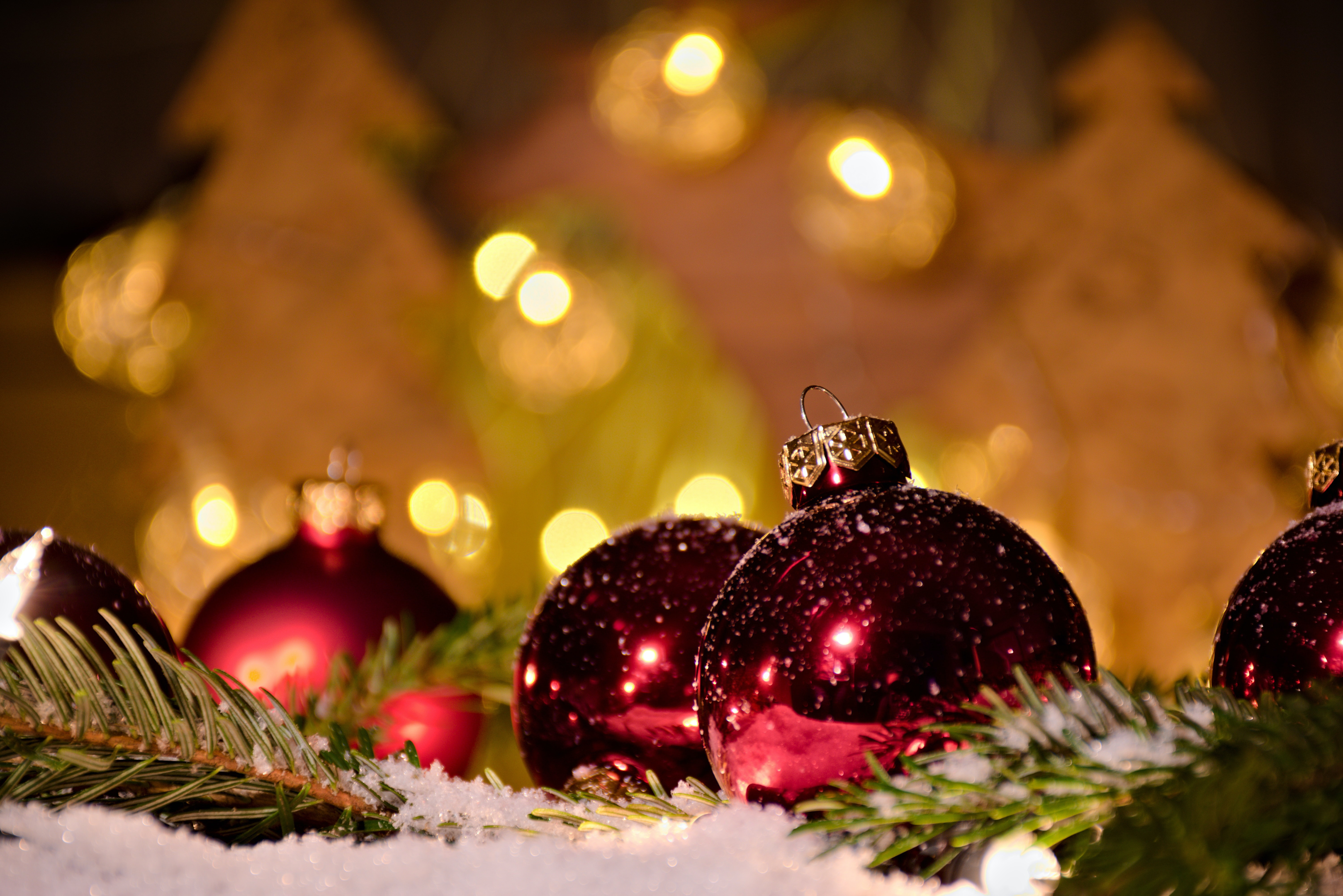 Recycling decorations such as baubles, tinsel and Christmas lights can sometimes be difficult, but there are a few tips to remember.
Christmas baubles that aren't covered in glitter or made from glass can usually be recycled, but these are often hard to come by. Instead, donate your unwanted baubles to your local charity shop so they can be reused.
Tinsel cannot be recycled, but like baubles can be donated when you no longer want it. You can also offer any unwanted decorations to friends, family or work colleagues before disposing of them.
Christmas lights that no longer work can be recycled through specialist WEEE recycling streams. For businesses, use our next-day WEEE Recycling Service. For households it's worth checking with your local council as they often have special instructions for recycling electronics.
How can you celebrate Christmas without adding to plastic pollution?
If you want to send cards, avoid the glittery ones: they're full of microplastics that will end up in landfill and the ocean (not to mention, us).
Tinsel and baubles are often made of plastic. Keep reusing the ones you already have, but, if you need new ones, you can buy (or make) plastic-free decorations, such as dried orange garlands and origami stars. Etsy have a great range of plastic-free Christmas decorations available.
Avoid Christmas crackers containing plastic toys that will just end up in the bin. Ideally, choose crackers made of recycled materials. You can even buy fabric crackers that you can reuse year after year.
Buy wine bottles with corks, not screw caps (which normally contain an inner plastic seal). And buy beer in boxes to avoid the six-pack plastic rings.
Look for vegetables and meat that isn't wrapped in plastic (visit your local butcher and take your own container for the meat).
Let's all do our best to keep Christmas wonderful this year, not wasteful.
Recycling with First Mile
If you want to save money by recycling more this Christmas, recycle through First Mile. We help over 30,000 businesses reduce their carbon impact with our range of over 20 recycling streams.
If you'd like to sign up, get in touch today!