Air pollution has been classified as the largest environmental risk to public health in the UK. It has reached crisis levels in London, with mounting evidence on the impact on public health.
The air we share
The 2019 edition of World Environment Day is all about beating air pollution - a cause that we're hugely passionate about. So passionate in fact that we're also part of the #AirWeShare project by Hubbub. An initiative to cut Londoner's exposure to air pollution by testing the impact of new behaviour change and awareness raising interventions.
Last month one of our HGV drivers, Dean, was 1 of 10 Londoners taking part in an air quality monitoring experiment. Each participant was fitted with an air monitor as they went about their daily lives in London. Amongst them, an office worker, student, school pupil and site engineer.
Sadly, despite our green vehicles, Dean was exposed to the highest levels of air pollution amongst all participants, proving that it's a common misconception that cyclists and pedestrians are likely to face the worst air.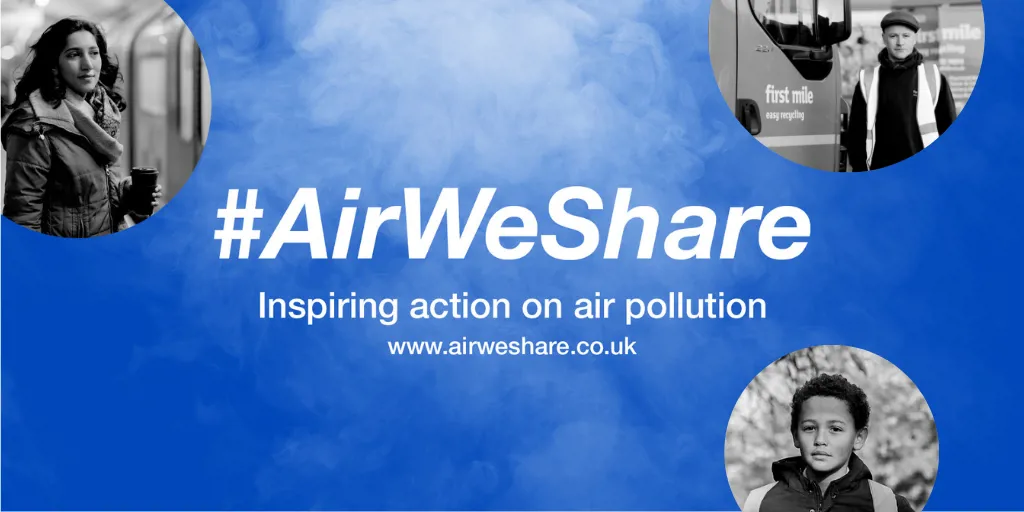 Air pollution – the facts
The total burden of outdoor air pollution has been estimated to be equal to 40,000 early deaths each year. Research has shown that 7.9 million Londoners – nearly 95 per cent of the capital's population – live in areas of London that exceed the WHO's pollution guidelines by 50 per cent or more. Long term solutions are needed to cut emissions at source but in the short term more is needed to boost awareness, engagement and action.
3 things your business can do
Encourage your staff to walk, run or cycle to work, or take public transport
Save energy by switching off computers and other electronic equipment when not in use
Choose sustainable suppliers
3 things you can do
Choose suppliers that use renewable energy sources for your gas and electricity
Store items in your Amazon basket to group deliveries
Turn off lights and electronics when not in use