In the latest episode of First Mile's Climate Heroes podcast, Bruce was joined by Peter Michaelis, Head of Liontrust's Sustainable Investments Team, to discuss the importance of investing in sustainable businesses.
What are sustainable investments?
Michaelis is a pioneer in sustainable investment, having started in the field in 2000. He has a PhD in sustainable development and has worked as an environmental consultant in the steel sector. He joined Liontrust in 2017 and has since led the team to achieve a 77% lower carbon impact than the wider investment market.
In the podcast episode, Michaelis discusses his journey into sustainable investment and explains how it works. He also talks about the importance of aligning investment returns with sustainable businesses.
How to start investing sustainably
Peter Michaelis - "I didn't ever have ambition to work in investment. That was never sort of my driving ambition. I did my PhD in looking at sustainable development, particularly looking at the steel sector."
"Having done that, I then worked in the steel sector kind of as an environmental consultant looking at how the environmental attributes of steel in construction vs concrete and cement. I was looking around for other opportunities and found a job that was being advertised for maternity cover for analysing businesses from an environmental point of view, and it was in this kind of rather strange place, the city, which I'd never, never venture into. And I guess the rest is history. I joined the team, I found it absolutely fascinating."
"I guess what I liked about it was that sustainable investing was relatively unknown, it was kind of ethical investing, and most people hadn't heard of it. And yet, I rapidly developed the view that as an individual, if you want to have an influence over the trajectory of world, one of the greatest unused levers that you've got is where you invest your money, and that's why I've stuck at it for nearly 25 years."
How does sustainable investing work?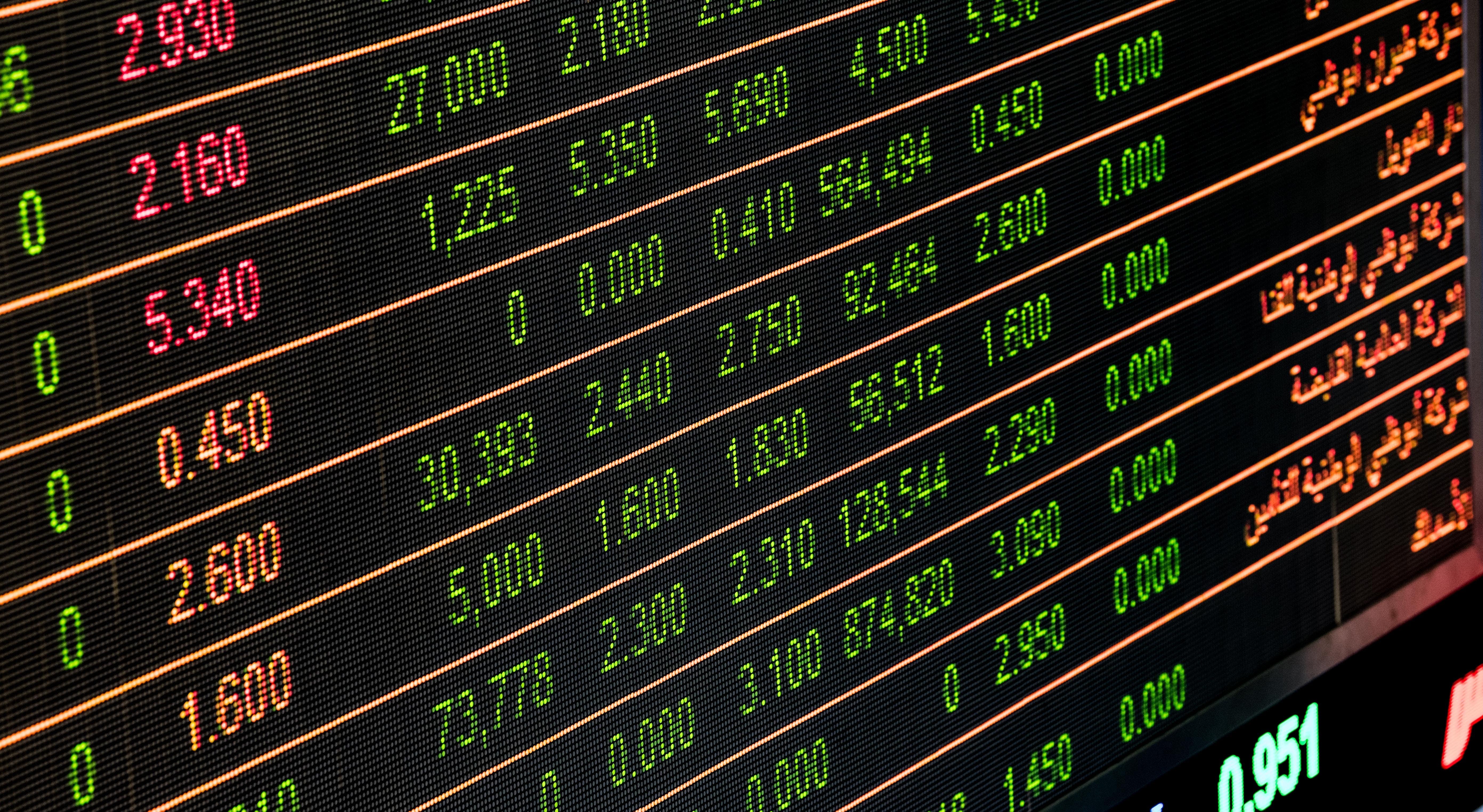 Peter Michaelis - "At the basic level, what sustainable investment is, is a service to our clients. So, people who put their money into our funds pay us a fee every year, and for that fee what do they get? We aim to construct portfolios and invest in sustainable companies to deliver them strong investment returns, we believe there's an alignment between those sustainable businesses and generating strong business returns."
"We avoid investing in certain sectors as well, so we don't invest in oil, arms, tobacco or gambling. We use our ownership of the business, those businesses we invest in to get them to improve the way they operate, so to decarbonise and all of that."
The importance of aligning investment returns with sustainable businesses:
Peter Michaelis - "I think it's really important to align investment returns with sustainable businesses because it's the only way to ensure that we're using our money to create a more sustainable future.
"If we're investing in companies that are polluting the environment or exploiting workers, then we're not contributing to the solution. But if we're investing in companies that are developing new technologies to combat climate change or creating jobs in the green economy, then we're helping to build a better future for everyone."
Tune in to the full episode of First Mile's Climate Heroes podcast to hear more from Peter Michaelis on sustainable investing.
How can your business improve its sustainability credentials?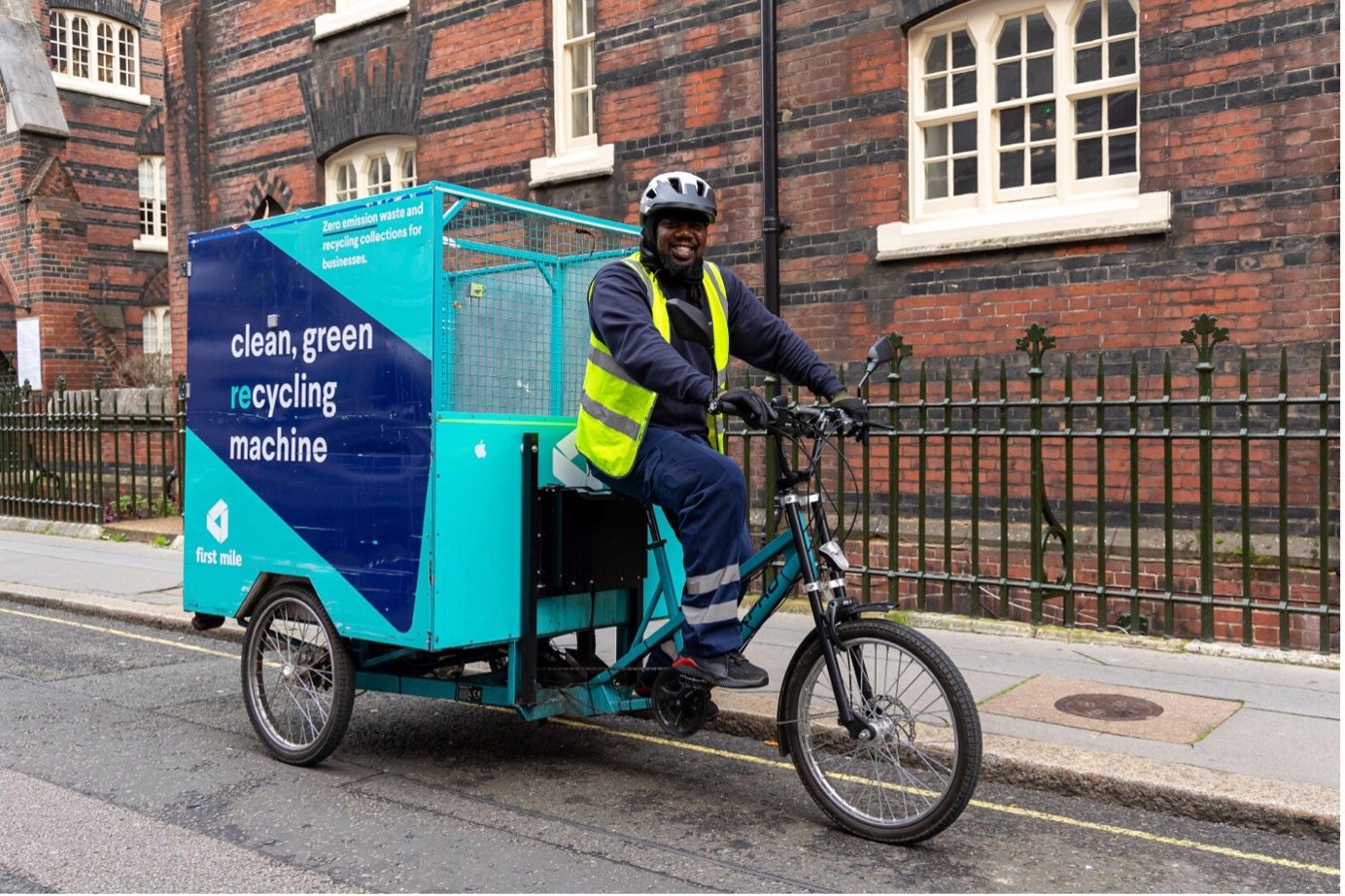 In today's eco-growing world, recycling has quickly become one of the most effective ways for a business to reduce its carbon footprint.
At First Mile, we have a range of zero-to-landfill, circular economy, recycling services. From regular 'core' services such as Mixed Recycling, Food Recycling, Glass Recycling and Cardboard, to specialist streams for harder-to-recycle items such as Coffee Cups, Flexible Plastics, Compostable and many more – we have a recycling solution to find any industry.
Get in touch with us today to discover how your business can save money and recycle more with First Mile.